[contextly_auto_sidebar id="tnDFZtwLKRma3GhZjOOq3vBDLpuUYWqr"]
THE great jazz bassist, long ailing, died Friday at 76. Even for those of us who knew how sick he was — he had post-polio syndrome — the loss is brutal. So many musicians played with him, live or on record, or studied with him at the program at CalArts. Ornette Coleman, Keith Jarrett and Brad Mehldau are only a few of the best known.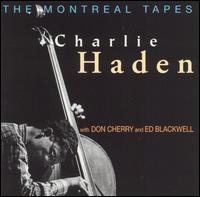 Here are some thoughts on Haden provoked by a December concert that many of us suspected would be Haden's final public appearance. He was feisty on the stand, and played bass like an angel.
Angelenos know this, but it may surprise outsiders to know that Haden and his wife raised four really distinctive and wonderful musicians: Josh, who heads the band Spain, and the triplets Petra, Tanya and Rachel. Here is a piece by Don Heckman from 2011.
All of us — fellow musicians, family members, and listeners — will miss Charlie Haden.