[contextly_auto_sidebar id="qToyX6SJ454AKU5ZAPxUoStd2PThtZQi"]
THE high cost of culture is an important topic these days; steep ticket prices keep a broad swath of the nation away from visual art, classical music, historic architecture and, often, theater. I once spoke to playwright Donald Margulies (Sight Unseen, Dinner With Friends) about his parents – who I take to be lower middle-class Brooklyners in mid-century – attending theater all the time, back in the day; to them, plays were a "serious" kind of culture that was also affordable.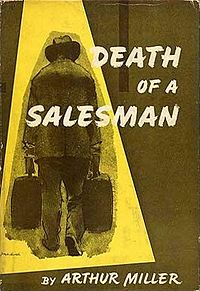 While today, Broadway tickets often cost hundreds of dollars, and even nonprofit theaters are jacking up prices, in part because the rough economy and meager public funds, and a decline in season subscribers mean that many theaters see little choice.
A New York Times story documents how far we've come in the last few decades since the days when a night at the theater was accessible. New York's largest nonprofit theater, the Roundabout, is charging $162 for the best seats for its Cabaret revival.
Writes Patrick Healy:
Raising prices for the theatrical version of a rerun is brazen, even by the increasingly aggressive standards of New York's nonprofit theaters, which — shielded from many of the financial pressures of Broadway — have been the incubators for such pathbreaking productions as "A Chorus Line," "The Coast of Utopia" and "Spring Awakening." Nonprofits are where new works with homegrown actors are produced, where challenging Pulitzer Prize-winning plays are introduced, and where, until recently, ticket prices were low.
The story offers a good summary on the state of nonprofit theater (especially in New York), and what some of nonprofits are doing to keep costs down.
My sense is that part of what's taken theater costs so high — and this is true especially of Broadway shows — is pressure to match the special effects and sensory overload that have dominated film and popular culture in recent decades. Whether lots of electronics and hardware makes a play or show better is something we can debate, and it surely varies from production to production. But better or worse, the higher cost is surely passed along to the ticket-buyer.
My favorite story on this important subject was by culture critic Lee Siegel, who wrote during the Broadway run of Philip Seymour Hoffman-starring Death of a Salesman
Certainly few middle-class people, or at least anyone from any "middle class" that Loman would recognize, are among the audiences attending this production. What was once a middle-class entertainment has become a luxury item. Tickets for the original run, in 194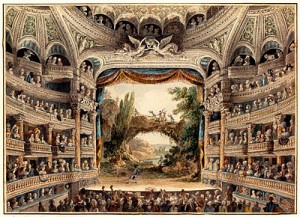 9, cost between $1.80 and $4.80; tickets for the 2012 run range from $111 to $840. After adjusting for inflation, that's a 10-fold increase, well beyond the reach of today's putative Willy Lomans.
Then again, in 1949, the top marginal tax rate was 82 percent. The drop in that rate to 28 percent by 1988 helped create a stratum of people who could afford to pay high prices for everything from inflated theater tickets to health care and college tuition.
Siegel's story is about the plight of the middle class as well as the hike in price for culture; it deserves to be read in its entirety.
ALSO: George Packer's long New Yorker story on Amazon has been read and argued over for a few days now – there is much of value in it, though his critique will be familiar to many.
Near the end of the piece, he includes a thought especially meaningful to me, as someone who's written a book on the creative class and has endured numerous insults on how the "gatekeepers" – whether record-store clerks, editors at publishing houses, newspaper culture critics, and so on – are evil, parasitic, lazy, or "elitist." Packer hits it just right here:
Bezos is right: gatekeepers are inherently élitist, and some of them have been weakened, in no small part, because of their complacency and short-term thinking. But gatekeepers are also barriers against the complete commercialization of ideas, allowing new talent the time to develop and learn to tell difficult truths.