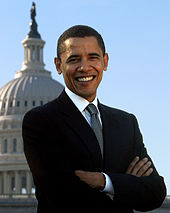 [contextly_auto_sidebar id="0LTdLuqZwPqtzeNA2d7ehmGpnFkQovIb"]
AT long last, we have a National Endowment for the Arts chair. The president has nominated Jane Chu, who runs Kansas City's Kauffman Center for the Performing Arts. Chu and has also been a performing pianist; she seems to be well-liked among people I know, considered "low key," and capable. (This story, from Chu's hometown paper, gives a sense of what she's done in KC.)
Former NEA chair Dana Gioia (disclosure: an old friend of mine) told me this:
I am delighted that there is finally a new nominee for the NEA chair.  The absence of a leader at the NEA (as well as the NEH) since 2012 has hurt arts funding.  Jane Chu is an excellent choice for several reasons.  She has experience in the arts as a performer, a patron, and an administrator.  It is also a good thing to have someone from the Midwest, especially Kansas City with its strong cultural traditions.  That will bring new perspectives to the position.  But the important thing is that the National Endowment for the Arts needs a strong and capable leader.
Of course, the long delay makes you wonder why it's taken President Obama so long to replace Broadway producer Rocco Landesman, who left in 2012. (Does Obama fear being associated with something as "elitist" as the arts if he takes too strong an interest in the NEA?) The Washington Post's Philip Kennicott argues that s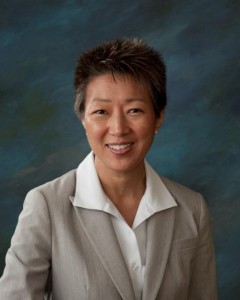 he Chu needs to be tough and stand up not just to a hostile Congress, but to a technocrat president.
Music critic Mark Swed has written persuasively on why this country needs a full cabinet position – a European-style culture minister – and not simply the much weaker, and quieter, NEA and NEH heads.
But Chu's nomination is clearly a step in the right direction. Let's hope a chair for the National Endowment for the Humanities is announced soon.
ALSO: The Otis survey of the "Creative Economy," I wrote yesterday, was important but had to be read through a smokescreen of uncritical optimism. That's doubly true the closer you look at it. Freelancers are not counted, for instance, which skews the numbers considerably, and a huge number of creative types are self-employed. The inclusion of people working at Facebook, Google, etc. also makes things look far better than they are. (Sure, these folks are "creative," but their working lives have very little to do with a struggling actor, a freelancer writer, an architect running a small firm fighting to get work, and so on.)
Writes Mike Boehm:
the report suggests that employment in the creative sector continued to badly lag prerecession levels during 2012, the big exception being digital media. While California's overall economy suffered a jobs decline of 5.1% from 2007 to 2012, the creative sector as defined by Otis fell more than twice as far, losing 12.1% of its jobs — 94,000 positions swept away… With a 19.2% employment gain from 2007 to 2012, digital media was the only strong growth area found in the creative industries.
FINALLY: Yesterday I mentioned how state Senator Ted Lieu of Torrance was urging a substantial restoration of the California Arts Council, using the recent Otis report on the creative economy as his argument. Here's the full story.
PHOTO: Chu portrait courtesy of the Kauffman Center for the Performing Arts