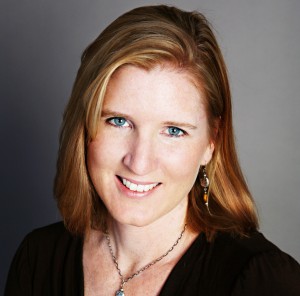 Holly Hickman of Up Tempo Marketing delivers "Spirited Marketing for Music Organizations."  We have been friends for several years and I have deep respect for her accomplishments in the field. 
A few months ago, we started a fascinating conversation about the practical challenges of audience-building specifically for classical music organizations, which I'm grateful she has allowed me to continue here.
I absolutely ADORE her 10 commandments of Classical Music Audience-Building!  Thou SHALT read on…    
A lot of arts & cultural organizations are focused these days on finding ways to be more "relevant" to their audiences.  What does that challenge mean specifically to a classical music organization?  Any great examples to cite?   
I look at relevance for classical music organizations as understanding your community and different audience segments and being able to connect with them where they are.  This involves knowing them well enough to know what they want (through research and opening the channels of communication), and being flexible enough to not only reflect where they are now but also to anticipate where they're going. It should be a collaborative journey, rather than a one-way street.

I think the LA Phil has done an incredible job at becoming more relevant to its audiences, with their commitment to diverse programming, paying attention to the unique culture they have in Los Angeles, and reaching out to underserved communities. I view them as an organization that has responded well to art form, industry and societal changes, all the while maintaining a strong artistic profile.  

Another example I've been directly involved with is the Boulder Phil, the professional regional orchestra in Boulder, where I live. For its upcoming season, the Boulder Phil is reflecting its artsy and outdoorsy town with a theme of "Nature & Music: The Spirit of Boulder." The goal of the season is to connect a wider segment of the community to orchestral music inspired by nature though a series of unique partnerships, including the City of Boulder Open Space & Mountain Parks, the Geological Society of America (based in Boulder), the University of Colorado, local filmmakers, local composers, local dance ensembles, and others.
This Nature & Music initiative is not a "one-off" idea, but rather part of the mission and vision, which is focused on developing community-centric programming that reflects the unique qualities of the Boulder area.  Subscriptions are now at a decade high, up 70% since 2008; the number of single ticket buyers increased 10% just last year; and the org has now seen three consecutive years of increasing fundraising results. The Phil is programming specifically to appeal to its community's interests, and the community is responding-a good example of being more relevant.
One imagines that there's a natural tension in classical music organizations between a desire to present the work in a "traditional" way – versus pressures to attract & engage audiences in new ways?   Might you share an example or two of how an organization successfully reconciled that challenge?
I think many classical organizations are successfully creating a balance between honoring and continuing treasured traditions, while exploring new territory.
One example is The Knights, a NY-based orchestra founded by musicians and brothers Colin Jacobsen and Eric Jacobsen, who are also a part of Brooklyn Rider, an equally adventurous string quartet.
I'll share The Knights' mission here, as it illustrates the ensemble's commitment to both tradition and innovation:
The Knights are an orchestra of friends from a broad spectrum of the New York music world who are deeply committed to creating original, engaging musical experiences. Led by an open-minded spirit of camaraderie and collaboration, we seek to engage with contemporary culture through vibrant performances that honor the classical tradition and our passion for musical discovery. We believe in artistic excellence and exploration. We surprise audiences by constantly seeking new approaches to music-making and new exponents of the art form. We strive to play old music like it was written yesterday and inhabit new music in a way that's familiar and natural. We are serious about having fun. We thrive on camaraderie and friendship. We cultivate a collaborative environment that honors a multiplicity of voices.
Kate Nordstrum Projects, a Twin Cities-based arts management agency, specializes in "independent music curation and communication strategies for adventurous artists, ensembles and institutions."  The org's Facebook page lists current co-presentations and partnerships with the Walker Art Center, New Amsterdam Records, American Composers Forum, Minnesota Public Radio, Northrop Concerts & Lectures, The Schubert Club and others.
Kate's vision for expanding classical music experiences is described in this article entitled, "Kate Nordstrum's brave new music," published last year in the MinnPost:
 Looking in one direction, Nordstrum admired the orchestral and chamber music she found in formal concert settings. Turning another way, she felt attracted to the indie music scene at First Avenue and other clubs. "The music I was interested in presenting was between those worlds," she says.

…The audience Nordstrum has in mind is one that takes music seriously but may not be comfortable with the formality of a concert hall or the noise of a rock club. Because of that, she emphasizes the importance of the venue in "creating a space for art and creativity and imagination."
Here, allow me to offer you these two tablets…  how would YOU write the 10 Commandments of classical music audience engagement?
Thou shalt not ignore the different interests and needs of your community and/or audience segments.

Thou shalt not assume that your internal likes, dislikes, habits, traditions and expectations are better than those of the patrons you serve.

Thou shalt not assume that everyone in your community knows about classical music and that your masterworks will sell themselves.

Thou shalt not alienate your patrons through poor customer service tactics and rigid, inflexible, outdated, non-patron-friendly policies.

Thou shalt not try to cut your way to success. (Thank you, Michael Kaiser.)

Thou shalt reflect your community's unique culture in your programming, collaborations and outreach programs.

Thou shalt be open-minded, experimental and brave when making programming decisions. Marketing is a lot more effective when the product is fantastic.

Thou shalt believe in soliciting input from others and looking outside of the bubble.

Thou shalt participate in transparent communication, planning and decision-making processes.

Thou shalt commit to what is presented on stage by investing in a unified vision, your artistic product, your marketing engine and your musicians.
 What do you recommend reading for arts & cultural leaders who wish to keep an eye on the advancement of the cause of audience-building in the area of classical music?
Only a few of the recommended books and articles below are directly related to classical music, but I think they're important reading for those involved in audience development/engagement and arts marketing.
Recommended Books
Recommended Articles
Recommended Blogs related to audience development/engagement topics
Recommended Classical Music blogs, because they are excellent
Recommended Email Subscriptions
# # #