It's a surprising and sobering truth that, after centuries of scientific inquiry, we only understand a tiny fraction of what makes up our universe. Everything we can see and name and touch – including ourselves, the objects around us, the Earth, the sun, all the other stars, and all the galaxies – adds up to five percent of the mass that evidence suggests is there. Says National Geographic: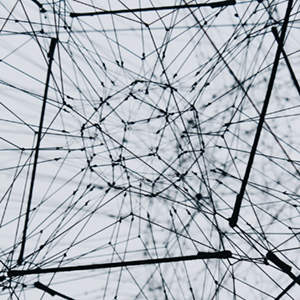 The rest of the universe appears to be made of a mysterious, invisible substance called dark matter (25 percent) and a force that repels gravity known as dark energy (70 percent).
That gap is not a failure of science, but an invitation to humility, deeper inquiry, and realignment of our relationship with the "known world."
In my particular universe of arts and cultural management, it's also worth imagining some similar truth about what we know and don't know about collective action – the shared efforts of the bundles of matter and energy we call people in the abstract constructions we call organizations. What if millennia of talking and thinking and designing and building around how we work together in the arts represented only five percent of what's actually there? What if 95 percent of our collective action was below or beyond our conscious awareness?
If that's the case, then real understanding of the ways we work together won't come from the surface conversations – which include strategy, tactics, policy, and practice. Rather, real insight and change will come from engaging the layers beneath the surface – the substrate.
In biology, a substrate describes the surface or material on or from which an organism lives, grows, or obtains its nourishment. In engineering, a substrate includes the base materials that objects are built on and built from.
In arts and cultural management, we can imagine the substrate to include evolutionary biology, neuroscience, sociology, and biosociology, among other domains – all the sensory and social systems that organizations are built on and built from.
As a next bit of business, I'm turning my attention to the substrate of arts management, with explorations of what we know about the underpinnings of collective action – the predictive/embodied/social brain, the evolutionary aspects of culture and group behavior, and their observable manifestations in the ways we work.
I'm announcing this out loud so that those with an interest can join the conversation to share what they know, and to explore the 95 percent of our working world that we don't know.