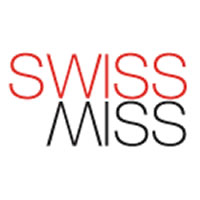 Designer Tina Roth Eisenberg (aka swissmiss) is a cool-project machine. She and her team have launched the monthly breakfast idea-network of CreativeMornings, the TeuxDeux to-do list system, the artsy temporary tattoo business Tattly, and the Brooklyn shared workspace venue Studiomates. She has just posted her SXSW talk, and it's well worth watching (embedded below).
Tina offers her 11 rules for life and work, with fantastic quotes and examples to explain each rule. Among the most compelling is her discussion of complaining. She says she has a rule that when she finds herself complaining about something, she forces herself to choose one of two paths: commit to making it better, or decide to let it go. That impulse led her to create the Tattly website, when her child brought home cheap and uninteresting temporary tattoos. It also relates to her Rule #8, where she disdains and dismisses anyone who criticizes without empathy or productive intent.
Tina is a maker-manager, a re-emerging model of creative leadership that thrived 250 years ago (remember the actor-manager, history buffs?). As a creative entrepreneur, she embraces 'side projects' as her main projects, and has built a system that can scan, experiment, and scale like crazy. As such, her rules are particularly salient for any maker-manager-wannabee, including those in the traditionally nonprofit cultural sector. Here are the rules. Sing along at home.
Invest your life in what you love
Embrace enthusiasm
Complaining is not an option (either make it better, or let it go)
Trust and empower
Experiences > money
Surround yourself with like-minded people
Collaborate
Ignore haters
Make time to think and breathe
If an opportunity scares you, take it
Be someone's eccentric aunt