In support of this semester's "Presenting the Performing Arts" course at American University, I've started a series of video interviews with performing arts professionals. Through my prep for the class, I found strikingly few resources available in any media about the craft, practice, and management of arts organizations in the live performing arts (beyond the usual-suspect books).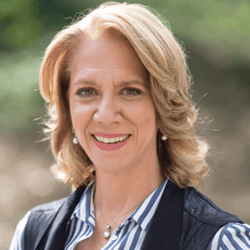 First up is Pamela Tatge, who took the reins at Jacob's Pillow Dance Festival in 2016, after a long career at the Center for the Arts at Wesleyan University. I was particularly drawn to her thinking and approach to the curatorial function of presenting organizations — designing and developing a season of works that serves the audience and yet stretches their curiosity as well.
While at Wesleyan, Tatge co-founded the Institute for Curatorial Practice in Performance, one of the few (if only) programs to explore and expand curatorial/aesthetic approaches to the live arts.
As you'll hear in the video, Tatge's most essential metrics for experiencing creative works and building a season for Jacob's Pillow include:
Authenticity: a voice that is not derivative, but coming from a real place;
Intention: an immediacy and urgency in what the artists are doing, the work is happening now and in the moment;
Representation: ensuring a broad view of dance for the season, including diversity by geography, genre, heritage, history, and intersection with other creative forms.
More interviews are on their way. I hope this evolving resource is useful beyond the classroom.