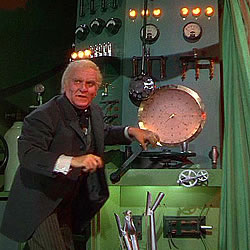 Ian David Moss offers a fantastic overview and critique of 'creative placemaking' efforts now bubbling through the NEA, ArtPlace, and other initiatives. He suggests that the renewed focus on building vibrancy and community through artistic pursuits is missing a few rather essential pieces — mostly the clear description of a desired outcome, and a tested model or evaluative process to determine whether and why such efforts attain that outcome. If you can't describe what (specifically) you want, and you can't select or evaluate potential investments for their relative impact on that specific thing, how can you move forward in productive ways?
I won't further summarize the post, as it's better just to read it. But two points struck me as I was reading:
Moss' concerns about finding correlation rather than causality may be asking more than can be delivered. Community revitalization is a desperately complex, multi-factor evolution. So if we can even get strong correlations between types of creative work and types of results, we'll be doing well.
I'm wondering if the 'outcome problem' is really just an 'outcome bait-and-switch,' as are so many other advocacy efforts for the arts. These funders and initiatives certainly long for more vibrant and robust communities, cities, and regions. And they also believe deeply in the role of artistic effort and expression in sparking that vitality. But the true outcome (not for all, but for many) is essentially the same as ever: to get more resources, opportunity, and credential to artists and arts organizations. 'Creative placemaking' is the current language with promise to do that (much as 'creative class' once was, or 'educational reform,' or 'pro-social behavior,' or 'social cohesion').
The challenge the arts have always had with advancing broad, public goals (like economic impact, or community vitality, or now creative placemaking) is this: The clearer the public outcome and the better the analysis, the more we are forced to explore ALL possible investments that could advance the goal — arts, non-arts, professional, amateur, public, private, and on and on. And somewhere in there we become less interested in finding the best tool for the job, and more interested in finding new uses for the tool we love the most.
I happen to believe that expressive activity has real potential to activate and energize all aspects of social and community life. And I believe that getting resources and attention to creative people is an intrinsic good with public benefit. But I also believe that if you make claims for public resource, attention, and favor, you have a burden of proof not only to use evidence to reinforce your claim, but also to be relentless about ongoing evaluation and reassessment to ensure you are living up to your promises in service to the public trust.