This will be far off in the strange-o-sphere for many, but I've been working to describe lived human experience in a way that's useful to practicing, learning, and teaching Arts Management. I'll explore why this might be useful in a future post. But for now, here are the building blocks. I'd be grateful for specific or general comment or critique.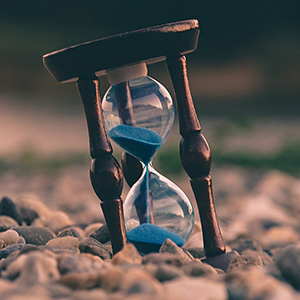 Humans move across physical space, but do not move across time. There is no future to "move toward " or "move into." Rather the future is always a cloud of possibilities that only resolve and converge in a present moment.
This is not exclusively true for humans, but we're only talking about humans here.
We therefore make sense of the world and act in it (individually and collectively) by understanding backward and guessing forward. Our sensory, cognitive, and social systems evolved to work this way.
It does "feel" like we're moving forward in time, comparable to how we move into a physical space, because we have evolved to feel that way. Every instant, our bodies construct a bubble of experience that combines a remembered past, a sensed present, and a predicted future.
This construction of past, present, and immediate future feels "of a piece" but is more appropriately considered as "constructed from pieces."
Our sense-making and action in time, individually and collectively, is therefore defined by probability and prediction. But those probabilities are unequally distributed and dynamic, and our sensory, cognitive, and social systems are attuned to these uneven and shifting distributions.
Not all next moments are possible or probable. Rather, our possible/probable future is shaped by multiple constraints – the physical world, our physical and cognitive capacities, the choices we and others have made, the actions we take now, and a world of causal connections.
In this view of human sense-making and action, it is not useful and often limiting to distinguish emotion and cognition. Evolving biology and neuroscience research suggests that there is no useful distinction to make.
Uncertainty, in this context, is better understood not as an attribute of the environment, but as a relationship between the environment and our capacity to sense and make sense.
Mastery or expertise, in this context, manifests as engaging the present and possible/probable futures with a rich and adaptive array of past patterns and practices.
The above derives from what I've been reading and learning about human cognition, the brain, emotion, the evolution of all of the above. Just trying to "learn out loud" to focus my thoughts and open the conversation.