In today's Wall Street Journal "Sightings" column, I write about a new book on film music. Here's an excerpt.
* * *
Because I'm a trained musician, I always notice film music, in much the same way that a painter notices frames. I often tweet about the movies I watch on TV, and I usually say something about their scores when I do so. I'm struck by how many of my readers are surprised by—and interested in—this habit. It's my impression that they'd like to know more about what film composers do. Where should they go to find out? Until now, I've been unable to recommend a good introductory book about the fascinating art of film music. To be sure, there are lots of worthy books on the subject, but they either presuppose a fair amount of musical knowledge on the part of the reader or, as in the case of Kathryn Kalinak's otherwise fine "Film Music: A Very Short Introduction," take a theoretical tack from which novices will likely shy away.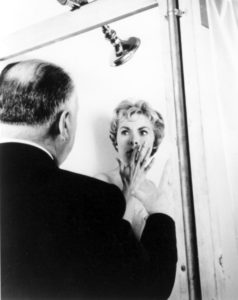 Not so Kenneth LaFave's Experiencing Film Music: A Listener's Companion (Rowman & Littlefield), a nuts-and-bolts introduction to the topic aimed at people who know nothing about music other than that they like the way it sounds. Mr. LaFave, a critic who also composes, has gone to great trouble to write simply, and he takes nothing for granted, explaining how composers synchronize their music to on-screen action, who decides where to put musical cues (it's almost always the director—the process is called "spotting") and other things that film buffs know but of which laymen are unaware….
Most important of all, though, is the clarity with which he explains the dramatic function of film music. He starts right up front by discussing Max Steiner's score for the original 1933 version of "King Kong," the first full-scale film score and one that influenced a generation of Hollywood composers. "King Kong," as it happens, isn't a very good movie, and that's why Steiner's emotionally evocative score was essential to its success. In Mr. LaFave's well-chosen words, the music "tells the audience what to feel when the screen is filled with empty images and limp dialogue." When, on the other hand, good composers score high-quality films, they focus and intensify the feelings already present on screen, as Nino Rota did in the baptism scene of Francis Ford Coppola's "The Godfather." Again, Mr. LaFave hits the target: "As one after the other of the dons falls to [Michael Corleone's] plan, the camera goes back and forth between their deaths and Michael's hypocritical presence at the church, and as this happens, the organ music grows from blessed to damned…."
* * *
Read the whole thing here.
The baptism scene from The Godfather: