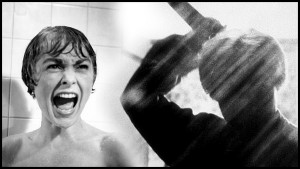 Who is the most under-rated 20th century American composer? In the wake of the month-long Bernard Herrmann festival curated by DC's PostClassical Ensemble, I have to believe Herrmann is the most likely candidate.
The festival, in collaboration with the National Gallery of Art, Georgetown University, and the AFI Silver Theatre, featured three world premieres and a DC premiere. A special focus was a genre now forgotten: the radio dramas of the thirties and forties, which during World War II were a bulwark for home-front morale. The twin creative geniuses were Orson Welles and Norman Corwin – and Herrmann, the supreme radio-drama composer, worked with both of them.
Thanks to the Herrmann scholar Christopher Husted, we were able to revisit two classic 1944 Corwin/Herrmann radio dramas in live performance: "Untitled" (about a dead American serviceman) and "Whitman" (in which a celebration of the iconic American poet morphs into a patriotic paean).
"Whitman" proved the revelation of the festival. It unforgettably mates words and music. It peaks where it turns interior. "I lean and loafe at my ease observing a spear of grass," writes Whitman.  The grass may be "the flag of my disposition, out of hopeful green stuff woven." Or "the handkerchief of the Lord." Or "the beautiful uncut hair of graves" – a memorial to dead young men. "Tenderly will I use you, curling grass." This exceptional passage, combining the transcendental with the erotic, inspires a musical epiphany for strings and harp surpassing many a comparable work mating poetry with words sung. The Herrmann/Corwin "Whitman," 25 minutes long, deserves wide concert performance as what in music is termed "melodrama" – music underscoring speech. (Cf. PostClassical Ensemble's own Hiawatha Melodrama. Schoenberg's Ode to Napoleon is a masterpiece of melodrama.) PostClassical Ensemble plans to revisit "Whitman" and to record it.
In short: Herrmann's radio melodramas were a crucial step towards the melodramas he composed for Vertigo and Psycho – underscoring dialogue, sealing transitions, defining mood.
Psycho occupied us for two days. The film-music historian Neil Lerner explored Herrmann's debt to Bartok – who knew how to use strings alone to inspire terror and suspense. We performed – in its previously unheard original version – Herrmann's atonal Sinfonietta for Strings of 1935 – in some ways, a trial run for Psycho. We watched Psycho and talked about it. But most memorably we performed Herrmann's 1968 Psycho "Narrative for string orchestra." Orchestras that continue to perform the "Psycho Suite" (as recorded, e.g., by Esa-Pekka Salonen and the Los Angeles Philharmonic) should shelve that collection of film cues in favor of Herrmann's own integrated Psycho synthesis, invaluably recovered by John Mauceri in 1999. As conducted by Angel Gil-Ordonez, this 15-minute composition (featured by Simon Rattle on his opening concert of the current Berlin Philharmonic season) built ineluctably to a closing, climactic reprise the three-note motif that anchors Herrmann's famous film score.
The festival also featured my favorite chamber work by any American: Herrmann's sublimely nostalgic 1967 clarinet quintet Souvenirs de Voyage. In a program note, I wrote of the quintet's long, masterfully woven first movement: "We feel we have journeyed somewhere, even if that makes no ultimate difference in a world of sadness and remembrance."
"Bernard Herrmann: Screen, Stage, and Radio" was part of an all-American PostClassical Ensemble season, exploring an "alternative narrative" for American music outside the over-exposed Copland/Boulanger axis.
We are very far from taking the full measure of Bernard Herrmann.