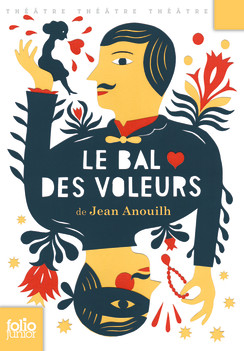 I've just seen the trailer for La La Land (again), and now I'd like some of that at the theatre, please. Colourful, romantic, witty, blithe, with just enough melancholy to cut the sugar icing. Is that too much to ask?
As previously discussed, it is if you judge by this series of posts. So I was charmed charmed charmed to find Thieves Carnival (Le Bal des voleurs, 1932) by Jean Anouilh in this library-remaindered copy of Eric Bentley's The Modern Theatre. I have two or three of its five volumes, published in 1955 and packed with European and American heavyweights. This play is as frivolous as it gets – a whimsical comedy about crooks, eccentric artistocrats, love and money. None of it taken very solemnly, and I enjoyed it in a single sorbet gulp.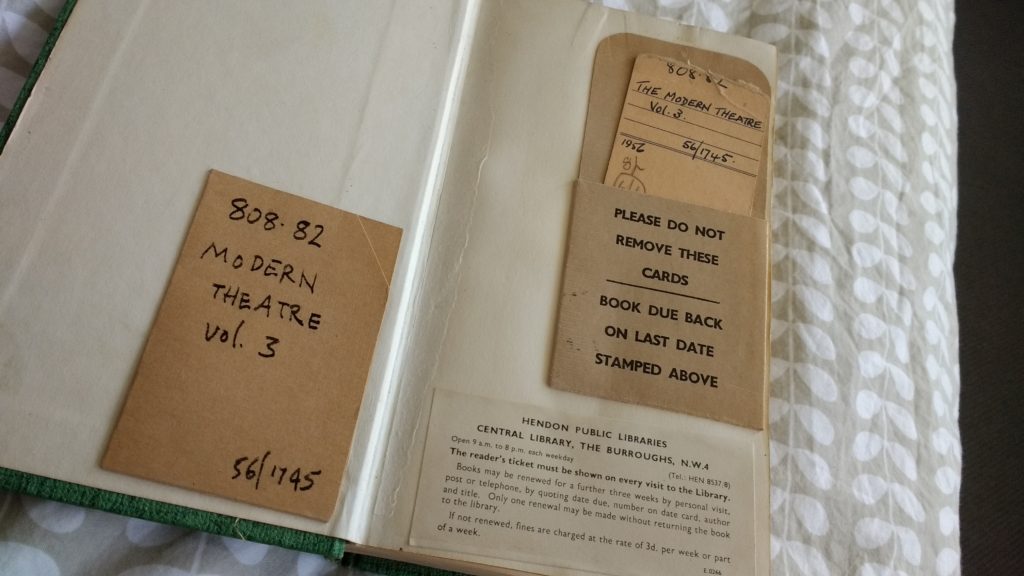 Anyone brought up on old blue-spined Methuen plays – the look somewhere between cool and school – will have read a lot of Anouilh. Solemn plays (Becket, Antigone), sweet plays (Ring Round the Moon). He used to be big – now I can only remember The Rehearsal being scheduled recently by a major British theatre. Does he still play big in France?
Written by the 22-year-old in the run-up to war, you'd have to squint to see gathering storm clouds. In Lucienne Hill's supple translation, it's a play about its own sense of fun – a patisserie counter of improvisations by maladroit conmen, a zany grandee and tow headstrong young women, all with clarinet accompaniment.
I broke off while writing this to see Mary Stuart – quite a different kettle of Euro drama. But sometimes we need our La La Land.
Sample stage direction 'The characters come in through all the doors, dancing and exchanging beards.'
Sample quote Lady Hurf: '60 years I've spent deluded into thinking life's a serious business. That's 60 years too long.'
12 Plays of Xmas
I have, surprise, a lot of books. And I have, surprise, not read them all. So, 12 unfamiliar plays, 12 posts: welcome to 12 Plays of Xmas.
Follow David on Twitter @mrdavidjays