When Twitter Fingers takes the oath of office, we will have official confirmation that we are now living in the United States of Trumpistan. So add it to the list.
Whoever coined the term "Trumpistan" deserves attribution in the O.E.D. The earliest reference I can find is from eight years ago — Jan. 10, 2009, to be exact — in an anonymous comment on a blogpost at Undernews, the online report of The Progressive, about high rents in NYC and the prototype of a "homeless chateau" designed for poor artists living in warehouses.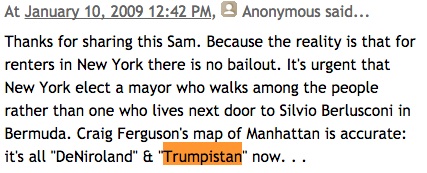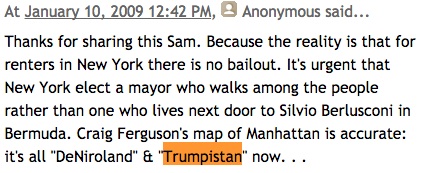 These days "Trumpistan" refers of course to something much worse than NYC's pricey real estate market — a country once called the United States of America.