Not long ago Walter Hartmann sent me photos of several Moleskin notebooks that our cherished friend Carl Weissner left behind when he died. They're captivating. Many of the handwritten notes made their way into Death in Paris, Carl's bravura novel about a serial killer.
"It is not quite natural for a guy around 50 who's never had sex with a live woman before …"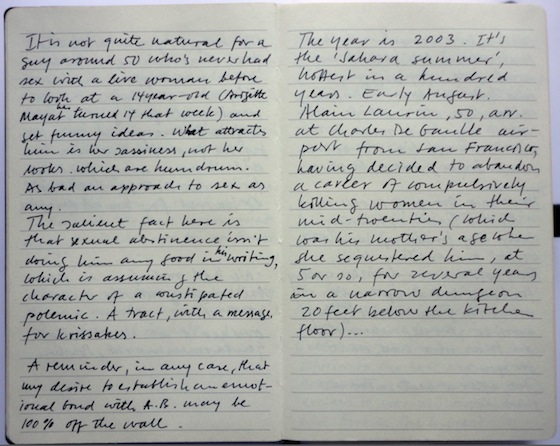 "'With a live woman.' — What does that mean? He's been screwing dead girls?"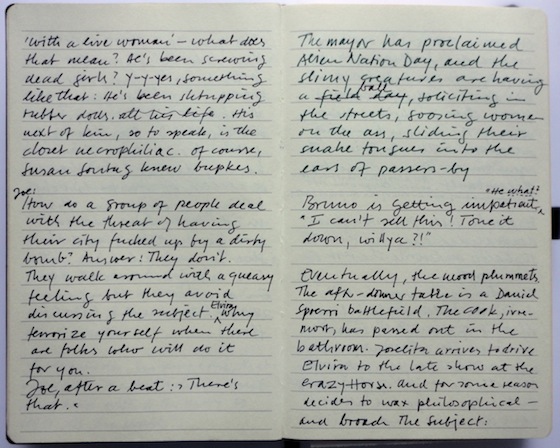 "On some days, in order to escape to the sweltering heat, he goes into St. Sulplice …"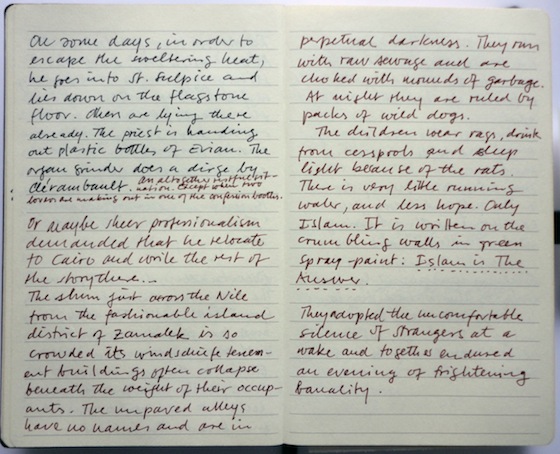 Now have a look at the novel.