Here we go again, this time vs. the NYT Book Review. You decide.
© 1969 by Norman O. Mustill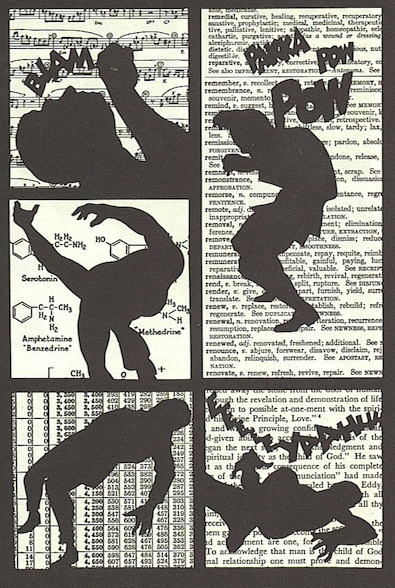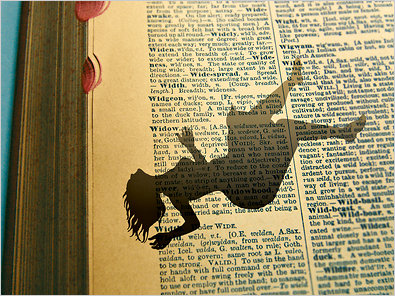 These images are from Norman O. Mustill's Twinpak, one of a series of Nova Broadcast pamphlets published in San Francisco in 1969.
This image is Barbara deWilde's illustration for the cover of The New York Times Book Review of Feb. 20, 2011.
It's not just images with legs we're talking about. I guess you can make the case that any artist may use silhouettes, even one in a curiously similar pose. But combining it with a background of dictionary definitions? So we're talking about an idea with legs. Rights? What rights? Not included … let alone the courtesy of an acknowledgment.
Postscript: An ol' amigo writes: "i wish folks like babs would, when they lift sumpin', ADD at least some iota of originality to the finished werk. ja?"