Wanna see a cool slide show? Click the image of the collage, taken from an eye-popping exhibition of collages by Claude Pélieu and Mary Beach that was curated by John McWhinnie in New York, in 2007.
I wrote about the exhibition when it opened.
Click for the side show.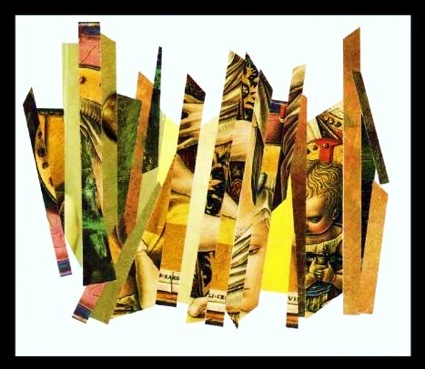 Ginger Killian Eades
created the slide show, which I think is a hands-down knockout. It displays the artwork from the exhibition as well if not better than the beautifully printed catalogue that McWhinnie put out. It also includes some collages that were not in the exhibition. Much thanks, Ginger.