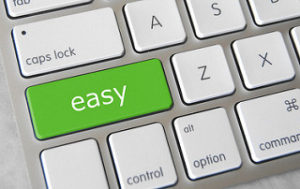 This is part of a series, introduced in Baby Steps, about arts organizations' initial efforts in community engagement. The premises are twofold. First, since relationship building is the core of community engagement, attempting to do too much too fast (before the relationship is established) will likely not be productive and, in fact, may be counter-productive. Second, there are many things that can be done to support engagement that do not require new personnel or new budgets. Simply re-imagining (and perhaps slightly re-tooling) things that are already being done can support engagement in very effective ways.
It should go without saying that the core of all engagement work is a strong (even if not unanimous) desire on the part of the organization to make connections with new communities. If the will to do so is lacking, the work will be at best minimally successful.
Be What You Are: Connecting as a Social Catalyst
On the most basic level, arts events bring people together, literally. In order to participate, attendees must be in a particular place at a particular time. This is absolute for the performing arts. For the visual arts the "place" part is fixed as well. The "time" issue can be more fluid, but for openings and exhibition-related activities it is the same as the performing arts.
This fact of our work provides the opportunity to act as a social connector or social catalyst without needing to change anything about the work presented. Providing communities a place (and excuse) to gather together can be a great service and can be a means of connecting with those communities.
Promoting affinity group gatherings (singles, parents of young children, corporate staff members, professional associations–accountants, lawyers, real estate brokers) are already part of marketing efforts of at least some arts organizations. Including other communities is no more complex than learning who they are: e.g., West End Co-op, 13th Street Neighborhood Association, Hispanic League, Black Philanthropists . . . you get the idea.
This work need not be time intensive. It certainly should not be new work. Simply reaching out and providing a labeled opportunity to the groups can be enough.
And while you have the people in these groups together, why not talk with them, learn about them? If you feel you must you can tell them about yourself, but make sure you tell them no more than you find out about them. One-sided conversations (or those dominated by one party) do not foster good relationships.
If this sounds like an added burden, if you have not been doing this already, that's a fault of marketing efforts, not an added job necessitated by community engagement. I'll have more to say about this in upcoming posts, but a truth of effective community engagement is that it often employs principles of good marketing which should be part of your work even if you are not planning to commit to engagement as a core organizational function.
The time/place essence of arts events provides an ideal means of connecting with groups of people. The beauty of this ability to serve as a social catalyst is that nothing different need be done about the art presented. As your relationship with these groups develops you may want to consider offerings that do speak in some direct way to them. But that is (and should be) a good ways on down the road.
Engage!
Doug
Photo 
 Some rights reserved by Got Credit