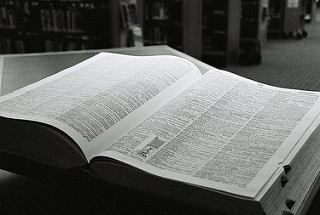 In my last post, Doin' It, I introduced the idea of participatory experiences as being a potentially critical element in the work of arts organizations.
After almost two generations of declining emphasis on the arts in public schools we face communities largely made up of people who have little or no experience participating in the arts. Where once large percentages of students sang, played in band, acted on stage, painted and made murals, and/or  took private music lessons outside of school, today that is no longer the case. This is certainly not the only obstacle arts organizations face in drawing people in to performances and exhibitions but it certainly makes the task no easier. Today, our industry as a whole is in desperate need of larger percentages of the population "doing" the arts.
Last fall (in ABCD and Community Engagement) I even floated a label–Community Based Artistic Development–for this work. CBAD implies, rightly, that participatory projects can be important to the health of the arts and to arts organizations.
But in order to craft participatory experiences, it helps to have language that guides understanding of the options. So, a vocabulary (or, forgive me, a taxonomy) of participation is helpful. The best-known effort in this regard is in Alan Brown and Jennifer Novak-Leonard's Getting in on the Act commissioned by the James Irvine foundation. They lay out a continuum of participation that is extremely helpful. However (and you suspected there was a however coming, didn't you), some of the language of it strikes me as a bit "academic." Yes, I know. That's funny coming from someone who spent thirty years as a college professor and used the word "taxonomy" three sentences ago. Nevertheless, here is my translation of the what are essentially their concepts:
Spectator

Passive Observer
Active Observer/Learner

Participant

Curation [Selection of art]
Implementation/Interpretation
Creation
Passive observer is probably fairly clear, although almost no one is a totally passive observer unless they are catatonic. Active observer/learner suggests the spectator is seeking out information or actively responding to the event in some way. The latter includes, but is not limited to, things like twitter commentary. There are certainly problems with in-the-moment tweeting, but having people actively responding to their experience is a clear sign that they are "into it." Solutions can include a Twittermission as well as pre- or post-event interaction with artists or arts organization staff members. Pre-event discussions and post-event talkbacks also fall in this category.
Curation is some form of crowd-sourced selection process. (That need not/should not be a simple popularity contest of "the arts' greatest hits.") Implementation is participation in the production or presentation of the art under the guidance of an artist. Community choirs or mural projects are examples. Co-creation suggests a partnership between artists and community members in the composition, writing, choreographic, or painting/sculpting/drawing process. This could include selection of materials (physical or conceptual) or input on how to arrange/utilize the elements. And, of course, acting as "creator" is the participants making the choices on their own once they've learned some basic principles of construction in an art form.
There are a few differences between my list and the Brown/Novak-Leonard one but those are not really important here. Anyone interested in constructing participatory opportunities in the arts should have the concepts in mind in making choices about what type of project to create.
More next time.
Engage!
Doug
Photo:
Some rights reserved by greeblie