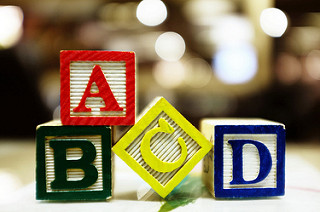 For those who have been fostering connections between art and communities for years, the term Arts-Based Community Development is well known and, while not a perfect expression of the work, one that is immediately recognizable and understood in the field.
It is a work for which I have nothing but admiration, regardless of what it's called. I'm a firm supporter of it. I would even go so far as to say that the work that arts organizations produce in response to a meaningful commitment to community engagement is, inevitably, ABCD.
However (and you somehow knew a caveat was coming), I have recently tumbled to a small problem with the concept, one that crops up when advocating that arts organizations get serious about community engagement. ABCD implies that art's only function is in service to community development (improvement, enhancement, etc.). Most arts organizations have a commitment to the art they produce, a commitment that they will not abandon. They may (and it is my hope/passion that they will) come to recognize that service is an important part of their mission but they will not go so far as to say it's their only role.
The foundation of successful community engagement is a mutuality of benefit–it's good for the community and it's good for art and the arts organization. Anything else is not sustainable.
So, my epiphany is that ABCD is a subset of effective community engagement but the two are not the same. Losing sight of the fact that arts organizations have legitimate interests in things in addition to community improvement makes it harder to convince them to entertain the idea that service can and should be a part of their mission.
And while I'm on the topic, later this fall I'm going to be discussing the importance of arts participation as an element of community engagement. We may come to see efforts involving more people doing art as Community-Based Artistic Development.
More on this later.
Engage!
Doug
Photo:
Some rights reserved by Daniel Y. Go