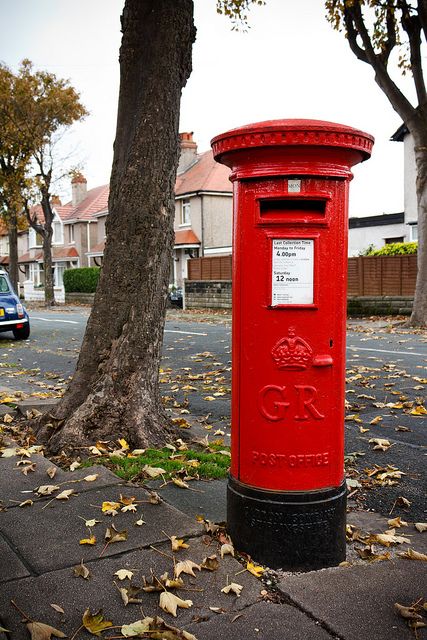 A few days ago I wrote a post re Valparaiso University's plans to sell three paintings, with an estimated total market value of $10 million, to deal with its rather dire financial situation, and to make investments seen necessary to attract students, whose numbers have fallen dramatically over the past decade. This generated some replies, which I am always grateful to receive.
One respondent wrote:
The university should donate the art to another museum if it can't keep or care for the pieces and it should begin to sell off its real estate, reduce programs and eliminate the staff in a few departments if it can't maintain a budget.
I don't agree with this choice, but credit where due: at least the writer is clear about what the choices are. The university *has* cut programs; I'm not sure whether continued cuts to programs simply put the school on a downward spiral, as it becomes even harder to attract new students.
Blogger Lee Rosenbaum, writing as CultureGrrl, is very opposed to the sale of art for the reason that … well, there is no reason. To not deaccession art is, for her, a categorical imperative, and there is nothing more to be said. She writes:
I have repeatedly maintained that artworks are no less crucial to a nonprofit museum's educational mission than books are to a library.
Well, sure, and I would add to books in a library (side note: I have many used books on my shelves that are marked as library discards): faculty and staff, classrooms and labs and recital halls, proper dormitories and dining rooms, and athletic facilities. But somehow any and all of those are fair game for cuts, while art works have this unique status of full protection. This needs more justification than a bureaucratic association of museums simply saying so.
In my piece I put the following, slightly absurd, scenario:
You are the president of a small, private liberal arts college that has fallen on hard times. Your enrolment has declined by 39% since 2016, you have had to cut academic programs, and your dormitories are badly in need of repair – attracting students is of paramount concern, but there are few funds available. Your campus has an art museum that holds 5,000 works, though none of them of any outstanding value. One morning you get a call from an alumnus who has done well for himself, and he says "I am giving the university $10 million; I want you to spend it on whatever you think is of highest priority right now." You cannot believe your good fortune. "Wonderful!", you reply, "There are three paintings, worth a total of $10 million, now on the market, that I have had my eye on for the college. And now I can go and buy them!"
A respondent writes:
Try another: A donor meets with the University's museum director and offers $10 million to purchase art for the benefit of the museum and the university's programs in art history and studio practice and the welfare of the student body and the general public. The director is thrilled but explains he needs approval from the CEO. That person is thrilled: "Great" he says. "Accept the donation, buy the art and then we can sell it to finance the renovations of our dormitories!" Museum director takes the donor out to lunch and sadly declines the gift.
This is obviously meant as a jibe at cynical university presidents, but let's look at it from another angle: the two donors. In my tale, the donor wants to help any way he can: use these funds where the needs are greatest. In the second tale, the donor, coming, remember, to a University that has been cutting academic programs and is getting rather desperate, insists that the donation be used to purchase art.
Now, if you have $10 million in the bank to donate to your favorite college, you have had an awful lot of luck in life. There is something odd about the prevailing system in the United States where that luck leads to a situation where the donor is treated as absolutely within his rights, legal and moral, to decide how to restrict the use of his donations. The donor in the second story ought to face some questioning here. I don't question his legal rights. I do question the grounds on which he thinks this is a perfectly defensible way to use his wealth.
That leads to one more respondent:
Valparaiso is facing a systemic, long-term national problem with a short-term guess at a solution: nationwide, colleges face catastrophically lower enrollments; and especially many small colleges, without endowments, are on death's door. As a Nation we are closing off pathways to higher education for all but the wealthiest Americans, and consigning the working people to colossal college debt if they try to "get ahead." I don't have the solution to the problem of our Nation's indifference to supporting the good-faith efforts of "We the People" to pursue happiness and the American Dream through a college education. I just don't think the answer is selling masterworks that make a college nationally distinctive in order to upgrade the dorms.
Yes. The underlying issue here is the lack of any coherent policy regarding higher education in the US. The decentralized system here leads to American domination of the Premier League world university rankings, but deep dysfunction as we go into the lower divisions, and much of this is driven by "donor" preferences. What can we say when the universities that continue to take in the most donations per year are already the very richest, the Stanford's and Harvard's?
I wish Valpo, and many other small colleges, were not in this position. I don't think having to sell art is a good situation for anyone – when I say it is "OK", I mean that should circumstances leave you with few choices, it is an option that ought to be on the table. But there is nothing ideal about this.