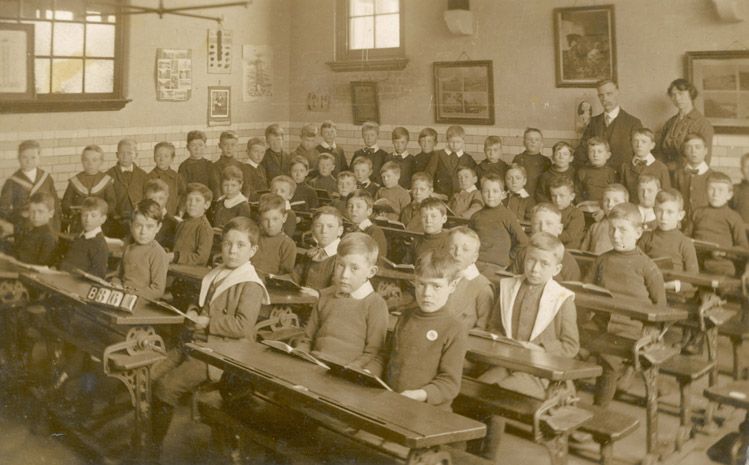 'Bitzer,' said Thomas Gradgrind. 'Your definition of a horse.'
'Quadruped. Graminivorous. Forty teeth, namely twenty-four grinders, four eye-teeth, and twelve incisive. Sheds coat in the spring; in marshy countries, sheds hoofs too. Hoofs hard, but requiring to be shod with iron. Age known by marks in mouth.' Thus (and much more) Bitzer.
'Now girl number twenty,' said Mr Gradgrind. 'You know what a horse is.'
The opening chapters of Dickens' Hard Times probably have all of us recoil at the insistence of Mr Gradgrind on a school where the three subjects in the curriculum are 'Facts. Facts. Facts.'
We do things differently now. We have 'learning outcomes.'
And what could be wrong with that? My university's guidelines note that 'learning outcomes' are 'student-centered rather than instructor-centered', and 'focus on student products, artifacts, or performances, rather than on instructional techniques or course content.' Faculty are advised that 'the key to writing effective learning outcomes is the selection of active, measurable verbs—the tasks you want students to do at the end of your class.' And, the important last step, 'consider how you will be able to measure whether students have met those outcomes.'
Now, I like to think I am a person endowed with perspective and a sense of proportion. Like Dickens himself, who wrote 'I often say to Mr. Gradgrind that there is reason and good intention in much that he does – in fact, in all that he does – but that he over-does it.' (thanks to Donald Winch for the pointer). And in the directives we receive that all courses in higher education need to have measurable learning outcomes, well, it over-does it.
Were I teaching a class to certify gas pipe mechanics, I might well include measurable learning outcomes. It is a course whose sole intention is to have students be able to do something at the end of the course, one that done properly will avoid buildings being blown to smithereens.
But that's not what universities are about. Because in a university, although it might have some practical classes in techniques, akin to learning how to properly fit a gas pipe, where the goal is to have ability in the technique that one did not have before, the essence of a university is that the activity of being in class, the listening and thinking and conversing and reconsidering, is what the classes are for. It is not like a trip to the dentist, where the goal is the end result of a cavity being filled, and the process is simply something that must be endured. It is what goes on in the moment that matters most. It is a hike not simply to reach the mountaintop for the view it offers, but a hike for the hike itself, for all the steps, all the sights and sounds along the way. 'A university is not a machine for achieving a particular purpose or producing a particular result; it is a manner of human activity,' wrote Michael Oakeshott in 1950, as he warned, with good reason, about the path on which we now find ourselves.
Learning outcomes are tied to a concept familiar to those regular readers of artsjournal.com, the instrumentalization of activities that have value for their own sake, but where that value is being eclipsed in the discourse: attending the theatre makes you healthy, a visit to the art gallery improves your test scores.
I am old enough to have attended university in the days before the learning outcomes bureaucracy took hold. I do not think my education suffered for it: a quick look at any course outline and readings gave a pretty good sense of what was going to happen in the classroom. How the change came I am not sure – perhaps partly the shift in students becoming 'consumers' (as Stefan Collini argues here); perhaps the shift to the 'new public management' through the 90s and beyond that now dominates public and nonprofit bureaucracies; or a means of reining in what were seen as excesses in the academic freedom of faculty.
But I think the real cause is a lost appreciation for the intrinsic value of what happens in a university course. One where nobody knows at the beginning which ideas will most excite students and warrant further investigation and discussion. And where each student will, in the end, have had a different experience, depending on the preconceptions that were brought into the class, and which ideas had resonance, and which did not.
This is my first year teaching online. It's a necessary thing, a worthwhile sacrifice as we make our way through the pandemic. And for every article I read that says 'well, it turns out learning outcomes are achieved just as effectively in online education as in on-campus', I think, yes, that might well be so. But we are losing something else, in not having that activity of gathering in a room. And if all of our courses are to become exercises in achieving measurable learning outcomes, what is the campus actually for?