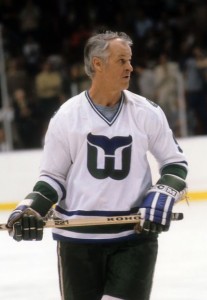 Let's talk about Hartford. I've never been to Connecticut, but in the past week I have read two stories about Hartford, and it is interesting to think about the links, if any.
First, the symphony is in financial troubles. Dan Haar of the Hartford Courant reports, "The symphony is bleeding $1.3 million a year and nearing the end of its cash reserves." Hartford's Connecticut Opera went bust in 2009. So far, a familiar story to a number of mid-sized US cities and their 'legacy' arts organizations.
The other story comes from Richard Florida's City Lab, in a story I wrote about last week. In the year 2000, Hartford ranked in the top ten amongst large US metro areas in terms of proportion of the workforce in the 'creative class'. In 2014, it still did. Indeed it had risen within the top ten (to 37% of the workforce). It also ranked in the top ten in terms of growth in creative class workers from 2000 to 2014.
What's going on then? A couple of things to think about:
First, how are we defining the 'creative class'? In Florida's The Rise of the Creative Class, he defines it (see p. 328) to include 'creative professionals': management occupations; business and financial operations occupations; legal occupations; healthcare practitioners and technical occupations; and high-end sales and sales management (he removes this final category in his newer estimates). Hartford is, famously, a capital of the insurance industry, and also has a growing health care sector. Now we can argue about how 'creative' these occupations are, but it is pretty clear that a city like Hartford is going to do well on this score. But what link between those professions and support for the symphony or opera?
Second, in examining arts and creative class data, should we think about metro regions as our unit of geography? Hartford is, like some other US cities (say, St. Louis, or Detroit), a poor city (indeed, it makes an unfortunate top ten ranking in this regard) with wealthy suburbs. How does that translate into audiences and support for the performing arts?
Finally, when looking at where the arts thrive, and where they falter, is it the economic makeup of the city and/or region, or is it something about how the arts organizations themselves have integrated themselves into the lives of residents? In other words, are there particular characteristics of metros we can identify as 'good for the arts', or is it what the symphony makes of it?
But at least something seems clear: good numbers on 'creative class' employment are not, on their own, enough to sustain an orchestra or an opera company. Or even a hockey team.