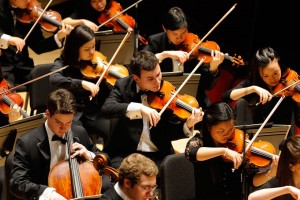 In a recent post, Richard Florida looks at the growth in the 'creative class' in US metro areas since the year 2000. The biggest increase is in what was, in 2000, a city not known for creative class workers, Las Vegas. Indianapolis, Portland, Salt Lake City, and Cincinnati also post large (above 20%) gains in number of creative class workers.
Does it matter? Here are a few questions that come to mind.
First, I think a reasonable goal for cities is to attain broadly distributed gains across its population in standard of living and quality of life. Florida defines 'creative class' as "knowledge workers, tech workers, artists, designers, entertainers, and professionals in education, healthcare, and law." These professions are seen to have something of a chicken/egg relationship with regional growth (though its never been clear how much chicken, how much egg). If attracting this kind of talent sparks broad-based increases in the standard of living, great. But as much as been written on this phenomenon over the last dozen years, we still don't know much about the relationship. Should cities go out of their way to attract such workers? We would need to know if there really are benefits, since any kinds of incentives to attract particular kinds of talent are not costless.
Second, why these workers in particular? They are a subset of skilled workers, but not necessarily creative in the sense of generating new ideas that lead to increased productivity and growth. I enjoy the symphony, but in what creative way does the cellist in the orchestra boost urban growth in the same way as someone working on the bench in a pharmaceutical company? Some health care workers are creative, but others are doing work that, while it requires skills and decision-making ability, is not clearly creative. Florida's definition comes from The Book, but maybe it is worth digging deeper into professions, and innovative activity, to see what matters and what doesn't. When I did some work on the creative class in US rural counties some years ago, I found some very poor counties with high proportion of workers in the creative class. Why? Because many industries and firms had shut down, but the county would still have a school and a hospital, the only major employers left, ergo high creative class. But not really a success story.
Third, is growth in the 'creative class' going to happen regardless of policy? These are, for the most part, workers in the cost disease neighborhood of the economy. We expect that growth in the jobs listed above would occur, at the expense of jobs in high productivity growth (through capital for labor substitution) sectors. That's why health and education and the arts keep getting more expensive: you can't provide consistent levels of quality while cutting the workforce.