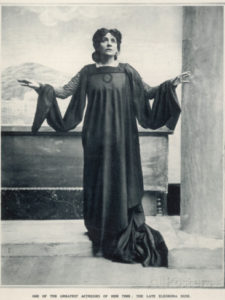 To "We the Audience" readers: the essay that follows, including the title, was in final draft form and ready for one last round of editing when the events that began with the fatal shooting of Keith Lamont Scott unfolded in Charlotte. I held off on publishing for a few weeks for obvious reasons. I sincerely hope my use of the term "profiling" will not be seen as inappropriate, given the new context here in Charlotte.
I am in the midst of another big life change, having recently moved from rural Maine to Charlotte, North Carolina, where I am just beginning a term as Chair of the Department of Theatre at the UNC Charlotte. The arts scene here in this bustling boom town, where the population is increasing by nearly 20,000 people a year and every other corner features a new construction project, is naturally on my mind. All I really knew about it before moving here was the infamous Angels in America story from 1996, wherein the religious right went to battle with Charlotte Repertory Theatre over a production of Tony Kushner's Pulitzer Prize-winning play. For those of us working in theatre communities across the country, the efforts of Reverend Joseph Chambers' "Concerned Charlotteans" campaign to shut down the production (ostensibly over an on-stage glimpse of male genitalia) was just another LOL of the Culture Wars of the 1990s.
The question for me now, however, is whether I bothered back then to differentiate between Reverend Chambers' protesters–most of whom probably never attended contemporary theatre events regardless of their content–and the city's regular arts-goers. I'm pretty sure I was perfectly willing to go along with the stereotyping about southern conservatives promulgated by the national press. And I'm certain I didn't bother to update myself on the story once it faded from the headlines.
This is what I call audience profiling. Like other forms of profiling, audience profiling is based on the use of both demographic markers and cultural behaviors (what Pierre Bourdieu's labels habitus) to identify likely/expected reactions before they happen and, sometimes, without evidence that they have actually happened. In the field of audience studies, we often see profiling applied to an entire city. So, for example, Chicago and Minneapolis audiences are aesthetically adventurous, New York indigenous audiences are sophisticated but the tourist audiences are low-brow, and Pittsburgh audiences (as we are about to see), are conservative, hard to please, and easily offended. All of these profiles are based on city reputations and a simplified set of assumptions-cum-evidence. And, of course, they are more truthy than true.
I first wrote about the phenomenon of audience profiling in Pittsburgh in Stages: Two Hundred Years of Theatre (University of Pittsburgh Press). Historically, Pittsburgh audiences have had a working-class-tastes-mingled-with-Puritan-sensitivities kind of reputation. As far back as 1815, the English actor-producer Noah Ludlow called the frontier town's residents "iron-fisted burghers" and snarled at their skeptical response to his traveling theatre troupe.
Fast forward a century or so to the great Italian actress Eleonora Duse. She called Pittsburgh the "most hideous city in the world" and was loathe to include it on her 1923-24 farewell tour of the United States.
But business is business. La Duse came to Pittsburgh. And, as the fates would have it, she died in Pittsburgh. Here are the facts: By the winter of 1924, Duse was so ill with respiratory disease and travel fatigue that she required up to a week of rest between each performance stop. As part of this pre-designed schedule of rest and performance, the actress spent four quiet days in Pittsburgh hotels before making her scheduled appearance at Pittsburgh's premiere venue, the Syria Mosque, on the night of April 5. She and her company performed La Porta Chiusa, one of the five plays in her tour repertoire, to an appreciative full house of more than 3800 people. As the Gazette Times reported it, "The great auditorium of Syria Mosque last night contained what possibly was the largest audience that ever attended the presentation of a dramatic production in this city." After that single performance, Duse was too ill to leave her hotel room. Over the next two weeks she was treated by a range of health professionals, but died on Easter Monday.
Those are the basic facts. But here is the largely fictional narrative that quickly began developing once the spin machine coopted those facts. First it was reported that she got a "chill" while performing at the Syria Mosque because it was so big and drafty and Pittsburgh was so cold and rainy. Then another story surfaced that she got wet while passing through the rain from her hotel to the Syria Mosque. Then that story morphed into the tale that stuck: Eleonora Duse was locked out of the stage door entrance to the Syria Mosque on the evening of April 5, 1924.  She was forced to stand in the cold rain long enough to become drenched.  By the time she returned to her rooms at the Schenley hotel after the performance of La Porta Chiusa she was gravely ill. (Get it? She was performing that night in a play called The Closed Door. What hack journalist could resist?)
The next step in the process, vilifying the city of Pittsburgh, was secured in 1930 with this vivid description from E. A. Rheinhart's widely read The Life of Eleonora Duse: "But she had to go on to Pittsburgh . . . where the hundreds of thousands who lived amid this chaos of barracks shaken by the perpetual throb of machinery did not seem to know that there were such things as flowers and sunny air and quiet hills and wind filled with the perfume of violets."
Ouch!
It was, and remains, a good story. What more proof can there be of La Duse's transcendent status as artiste than the ironic fact that the horrible weather and the careless door attendants in this smoky ville hideuse should be the cause of her untimely demise. As in all good stories, the power of the narrative is dependent on the vividly drawn contrast between protagonist and villain.
And if we think these kinds of received truths about a city's audience profile don't really matter, have a look at what happened in Pittsburgh in 2003 when The Producers began its national touring cycle. According to various sources, Mel Brooks himself decided to excise the word "fuck" from the show's Pittsburgh run based on his sense of the Pittsburgh habitus: too conservative, easily offended, no cursing allowed. I was war born and raised in Pittsburgh and was living there at the time, and I remember bursting into laughter when I heard about it. I mean, what the fuck?
Which brings me back to Charlotte, and two pertinent questions:
Is the "concerned Charlottean" mantle and all that it insinuates (right-wing, intolerant) a burden for audiences here in this bustling, progressive city just as the "easily offended" mantle has been for Pittsburgh audiences?
And why do we even engage in conversations about a singular "audience," as if to say that the wide variety of people who partake in the wide range of arts events, in any city, could ever constitute a monolith? Why do we profile cities and their audiences?
The answer to Number 2: because it's the easy thing to do.
As for question Number 1: I'm too new of a Charlottean to answer just yet. But I'll keep you posted.