The weeks preceding Christmas might seem like a strange time for musical performances with a political and/or military flavor. Maybe not. In 1969, of course, John Lennon and Yoko Ono chose December to disseminate their billboard message, "WAR IS OVER! If You Want It – Happy Christmas From John and Yoko," around the world. We should be even more mindful of contemplating peace on earth right now, no?
Two recent important concerts in Houston, both offered at museums, provoked such contemplation. The first was at The Museum of Fine Arts, Houston, actually the second installment of a three-part series called Music and the Journey of War. These concerts are concomitant with the MFAH's extraordinary exhibition WAR/PHOTOGRAPHY: Images of Armed Conflict and Its Aftermath, which opened on Veterans Day and which travels after Houston to the Annenberg Space for Photography, the Corcoran Gallery of Art, and the Brooklyn Museum, through February 2014.
Perhaps the most stunningly original compositions on the program were produced by a young music student from Louisiana, also a soldier deployed to Iraq. While there, he counted among his few possessions a laptop, an electronic keyboard, and an M-16 rifle. In his own words, composing while on active duty in Iraq represented an effort to "find some way to cope."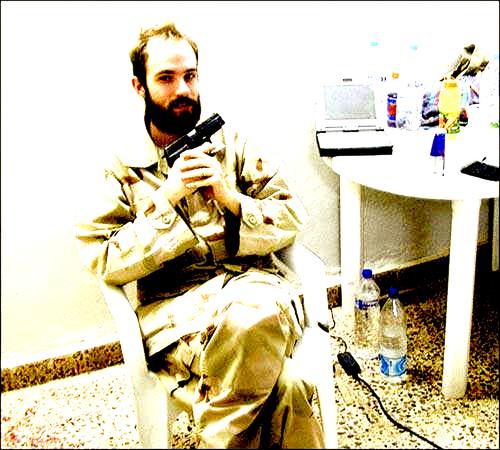 William A. Thompson, IV, known in musical circles as WATIV (born 1980), discussed and played recordings of several excerpts from his brilliant Baghdad Music Journal (currently available at Amazon). Thompson believes this work to be the first music composed and released from an "active combat theater," as he described it. He kept his comments on the war itself brief, saying, "I was an odd character there, and it was morally challenging, for sure…" before describing how he collected sounds (from radio static, to air conditioners and other machinery, to a wide variety of human speech) and then worked intensely with speech melody transcription, much of it based in musical settings of Arabic words and phrases.
The piano bass-line from one of his signature pieces, Follow Our Orders, for example has remained in my head for the past two weeks. Music that refuses to leave my brain is always a sign that some kind of artistic hurdle has been conquered. I'm not sure exactly what makes this piece unforgettable, but Thompson really hit the mark.  
He is more than "on to something" here. I see his work within the context of pieces like Robert Ashley's Dust (in particular, The Little Gun) as well as Steve Reich's speech-melody transcription (and video) opera The Cave. Also featured on the program was a stunning live performance of Karim Al-Zand's Lamentation on the Disasters of War (with gorgeous playing from Kirsten Yon and Eric Siu, violins; Dawson White and Andrew Griffin, violas; and Mathew Dudzik and Clement Chow, cellos). Ian Hallas gave an inspired interpretation of Francois Rabbath's War and Peace for Solo Bass. The program finished with Shostakovich's Piano Trio No. 2 in e minor, Op. 67, but I didn't stay for it. I was so moved by the work from WATIV and Al-Zand that I just didn't have the energy, and I knew it was wiser, as they say, to retreat at that point.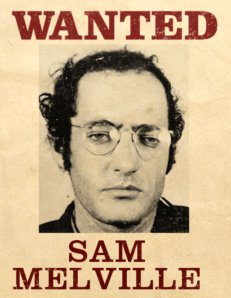 It's been at least 25 years since I've heard a live performance of Frederic Rzewski's Coming Together and Attica, seminal compositions from the great heyday of my contemporary music concert-going youth. Rzewski has always been one of my supreme idols. So it was with an incredibly eager anticipation that I headed to Houston's Station Museum last night to hear the contemporary ensemble Liminal Space in a program dedicated to one of my favorite composers.   
The recent formation of Liminal Space is important news for Houston's contemporary music scene. The ensemble centers on the duo George Heathco (a talented musician and composer who just wrote a passionate and unique score for ReGifting Lions, by choreographers Catalina Molnari, Lynn Lane, and Toni Leago Valle, seen recently at The Barnevelder) and percussionist Luke Hubley, a clearly seasoned performer and currently a doctoral candidate at University of Houston. Guest artists last night included Jennifer Dennison on bass clarinet, Dan Gelok on alto sax, Charles Halka on accordion, and soprano Misha Penton.
The performance was presented in conjunction with the current exhibition, HX8 [Houston Times Eight], which features the Houston artists Daniel Anguilu, Robert Pruitt, Prince Varughese Thomas, Forrest Prince, Lynn Randolph, Fabio D'Aroma, Serena Lin Bush, and Floyd Newsum.
After a slightly shaky opening performance of Rzewski's classic Les Moutons de Panurge (sometimes the musicians became too insistent as they inevitably diverged from the 65-note theme), Hubley offered an amazingly delicate and confident performance of the composer's 1985 solo, To The Earth. Within the context of the current and troubling debate over global warming, there is both perfection and terror to be found in this score. Hubley played four clay pots while declaiming the short text with the utmost precision: "… Great Earth, you have the power to give life to and to take it away from creatures that must die…"
If WATIV's Follow Our Orders is to stay in my brain, as previously mentioned, it will have to make friends with Coming Together, a masterpiece based on a fragment of text from a letter written by Attica prisoner Sam Melville, who was killed in the Attica uprisings of 1971. The text, repeated numerous times over the musical phrases, is as follows:
"I think the combination of age and the greater coming together is responsible for the speed of the passing time. It's six months now and I can tell you truthfully few periods in my life have passed so quickly. I am in excellent physical and emotional health. There are doubtless subtle surprises ahead but i feel secure and ready. As lovers will contrast their emotions in times of crisis, so am I dealing with my environment. In the indifferent brutality, incessant noise, the experimental chemistry of food, the ravings of lost hysterical men, I can act with clarity and meaning. I am deliberate–sometimes even calculating–seldom employing histrionics except as a test of the reactions of others. I read much, exercise, talk to guards and inmates, feeling for the inevitable direction of my life."
Rzewski has said the best way to read this text is over and over, as a loved one would read a letter from the deceased, searching for clues to a greater meaning. The effect is eloquent, more like a poem than a letter. Through studied repetition and driving eighth notes, rhythmic accents and varied instrumentation, Rzewski has elevated it at least to the level of an epistle.
Penton gave a stunning delivery of the text last night, never wavering in clarity, building the declamatory phrases in intensity without ever becoming overwrought, as many performers in the past have chosen to do. This epistle doesn't need "acting" added to it.
The amplified musicians blew an electrical circuit after a half-hour or so, but resumed with dignity after a few minutes of repairs, finishing this wonderful concert with Rzewski's transcendent Attica.