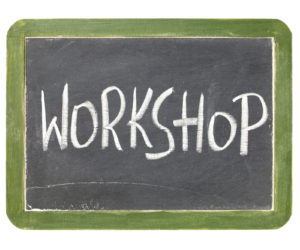 Looking at an orchestra through the four frames, I don't see any space designed for innovation, imagination and open questions.
I don't see anything like a workshop.
What do I mean by 'workshop'? I mean a room where you go to prototype ideas and solutions to problems. A room that can suspend 'real world' systems and relationships. A room where you get better at your craft as well as tackle specific projects.
Myself and just about every musician I know has a room like this. We call it a practice room. In the practice room you try to identify what the problem is; you suspend real world relationships and break things apart (like pitch, pulse and rhythm); you design solutions and prototype them. You try your prototypes in the real world ('at tempo'), observe where they fail and go back to the drawing board.
An orchestra could use a room like this. A funded room that sidesteps silos and brings teams of musicians, staff, volunteers and invited guests together. A room where ideas to make better things are prototyped, tried in the real world, observed for failure and retooled.
In the workshop, absent traditional, structural roles we could try on new roles and see projects from different perspectives. There's a chicken and egg relationship between the structure and culture of orchestras. An unstructured room gives us an opportunity to play with the future. To see the value proposition of new things (structures, power, relationships, etc.)  without demolishing the status quo. Could it lead to our picking up new things – tools, relationships, ways of doing things? Maybe. If so, it would be because we're interested in the things that we've prototyped and experienced in the real world – as opposed to being asked to put down current tools, relationships, ways of doing things for an untested promise. Or, worse, under threat.
Regardless of how much a workshop – an 'unstructured room where it happens'  – shifts the whole landscape of a professional American orchestra I think it's a hack worth trying. I think it could help us do more creative, valued work.