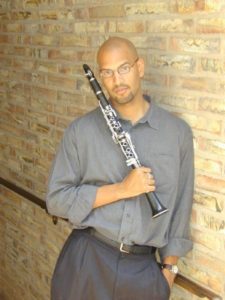 Alex Laing began studying the clarinet at age 11 in his hometown of Silver Spring, MD.
In 2002 he joined the Phoenix Symphony as principal clarinet.
A longtime believer in community engaged music making, Alex recently started The Leading Tone, a non profit, after school project dedicated to exploring music as a context for youth development.
A graduate of Northwestern University, he received his master's degree in Orchestral Performance from the Manhattan School of Music, an artist's diploma from the Sweelinck Conservatorium Amsterdam and a certificate in non profit management from Arizona State University's Lodestar Center for Philanthropy and Nonprofit Innovation.
Alex is fortunate to have garnered a number of awards and honors during his career including fellowships from the Tanglewood Music Center, New World Symphony, Aspen Music Festival and the Detroit Symphony Orchestra.
(photo credit: Robert Strava)