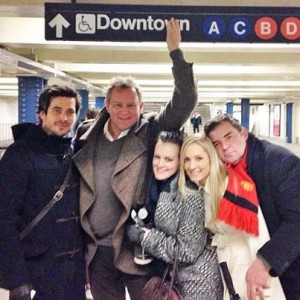 How has your life changed following the success of Downton?
I've been to parliament in England. We went to the opening ceremony of the Olympics. Paul McCartney was off-key completely, but I'm a massive Beatles fan, so who cares? I was there. I've been to South America to promote this show. I've swam with Great White sharks. It's all because of this show and how people have bought into it. I just want to say thank you to everyone who watched and tuned in and loved my evil gayness.
via Downton's Rob James-Collier Assures Vulture … — Vulture.
AND NOW THIS:
15 REASONS WHY ROADRUNNER WILL BECOME STATE SONG OF MASSACHUSETTS