Tom Campbell's forced resignation from the top post at the Metropolitan Museum of Art* yesterday was both expected and shocking at the same time. Given the museum's financial woes–most of which Campbell is responsible for–and internal morale, especially among curators–ditto–he could not last. He is just 54, and normal retirement would be years away.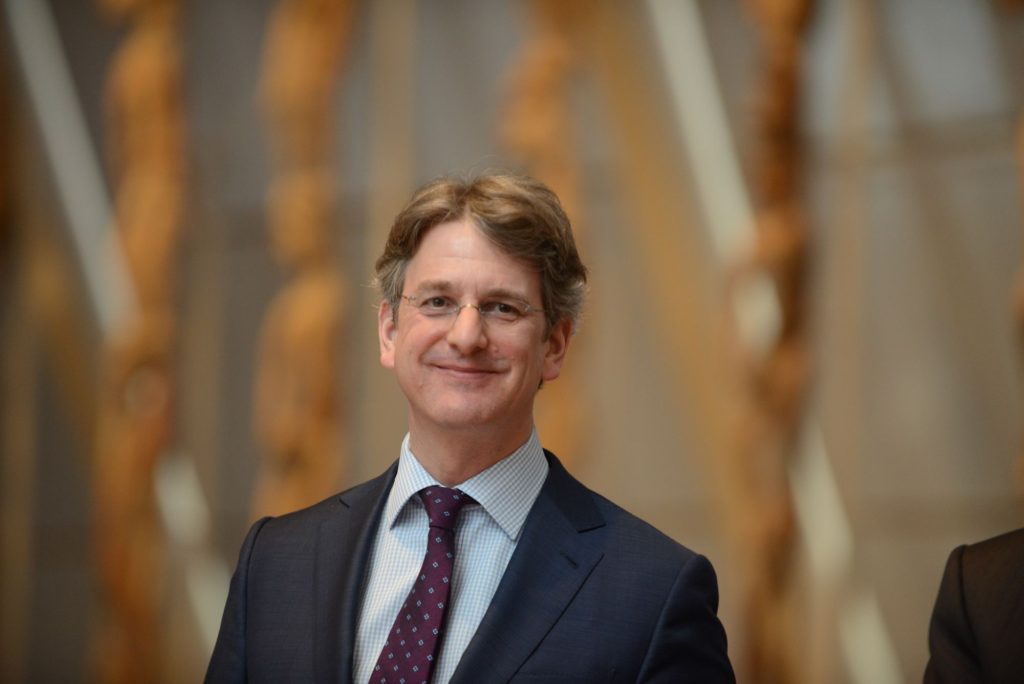 Campbell knew it: he applied for and did not get the directorship of the Victoria and Albert Museum in London, I've been told by reliable sources. That job went instead to Tristram Hunt, a former Labour MP. I've heard he has made inquiries about other top jobs as well.
I think it's good that the Met board acted–a bit late, imho, but still–it's was an unprecedented move on their part, one that means the Met will remain unsettled for months if not years to come. I also agree with the temporary elevation of COO Dan Weiss to CEO. While he may want the job–I have heard mixed views of that–I think it would be a mistake to name him director.
Before trustees write the next job description and begin assessing candidates, they should–we all should–understand why Campbell failed.
One of Campbell's biggest mistakes (we'll get to the financial issues later) was losing the support of the museum's curators–even those he hired or promoted. Remember that he was their choice when Philippe de Montebello retired in 2008. The search committee was looking at two other internal candidates–Gary Tinterow, who later left to head the Museum of Fine Arts in Houston, and Ian Wardropper, who later took the job at the Frick Collection. (Both are flourishing, though Wardropper has faced push-back on his expansion plans and has had to drop one set of them for a less ambitious plan, still in the making.)
Curators pushed Campbell's name then–they thought he was a good curator and, as one told me recently, they did not know his failings.
But he has regularly disappointed them. His offenses are many–including his lack of interest in their acquisitions (he doesn't even want to look before the meetings, some curators say–a distinct contrast from PdM); his closed-door, appointment-only policy for one-on-ones; his predilection for hiring British curators who (supposedly) would be loyal to him; his hard-edged privileging of contemporary art and the need to be "hip" over the art in the Met's collections; his over-the-top hiring in the digital media department, which meant that curatorial jobs (mostly assistant level) could not be filled; and the way he treated many curators who he ushered, sometimes prematurely, out the door of the Met so he could make his own choices.
Oh yeah, and he openly disparaged them in public, telling Deborah Solomon "You tell your American curators to stop being such whiners."
And while they were not curators, it was stupid of Campbell to "encourage" the departure of former president and fundraiser par excellence Emily Rafferty and Harold Holzer, the snior vice president for public affairs, who managed the Met's image. Campbell made life difficult for both (and others), apparently in the belief that they were too close to de Montebello.
That kind of behavior can not go on in an institution like the Met, which shines mainly because of the expertise of curators and the exhibitions and scholarship they produce.
So, I would say, the death knell for Campbell really began pealing loudly–as I wrote here on Jan. 10–when the Forum of Curators, Conservators and Scientists voted on and sent a letter of complaint to Campbell, Weiss and board chair Daniel Brodsky. That was triggered, as I wrote, by cuts in their benefits late last year but it was about so much more. And it was so explosive that even board members who wanted to see it had to visit the General Counsel's office–Brodsky refused to circulate it lest the contents leak to the press.
Years ago, the director of the Met (and other museums) was really chief curator as well as chief executive. The job's expanded duties now have made that difficult, but it's worth remembering when the board considers whom to hire next.
If the search committee–yet to be named, another good sign, I think–cannot find someone who can live with and encourage curators, rather than demoralize them, they should consider creating the job of a chief curator who will be their advocate.
Photo credit: Courtesy of the LA Times
*I consult to a foundation that supports the Met