Last fall, I made a note to myself about an app made for the landmark exhibition at Houghton Hall in England, country home of Sir Robert Walpole (1676-1745), which brought back about 60 paintings from the Hermitage and elsewhere — they'd been sold, but were reunited for the first time in more than 200 years. The full story is here.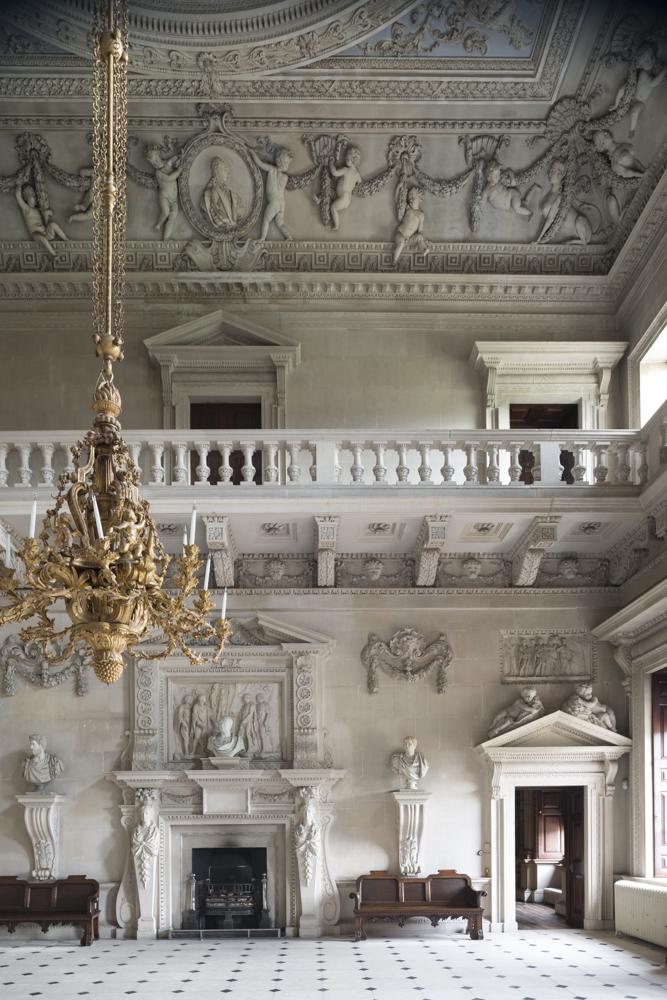 The app is relevant again because soon the Museum of Fine Arts, Houston, will open a national tour here of  Houghton Hall: Portrait of an English Country House — it's not the same as the real thing, but this exhibit:
…assembles more than 100 objects in settings that combine paintings, porcelain, sculpture, costume, metalwork, and furniture to evoke the stunning rooms at Houghton Hall. Among the highlights are great family portraits by William Hogarth, Joshua Reynolds, and John Singer Sargent; several dozen pieces of Sèvres porcelain; rare R. J. & S. Garrard silver objects; and unique furniture by William Kent. Following the Houston presentation, the exhibition travels to cities including San Francisco and Nashville.
So now those who get to Houston for that, and anyone, really, can sample the app, made by Wide Eyed Vision, and see how they compare. There's a scene from the app here.
Tudor Jenkins, who founded Wide Eyed Vision in 2007, was interviewed about the app by Culture24, and said "…that, thanks to lighting and high quality shoot, his app "sometimes makes it easier to see artefacts than actually in the room." Culture24 concluded:
This is borne out by my own explorations on an iPad. The app is engrossing, immersive and loaded up with curatorial info. You could spend as long here as you might do in the Hall itself. The playability of Jenkins' product reflects his belief that the technical side, "should be unnoticeable and an app should reflect the quality of the exhibit and the exhibition."
Later, the piece said that "Clearly app consumers are paying for a keepsake as well as a guide. But Jenkins is quick to point out that apps like his are only ever complements to an exhibition catalogue. 'They offer a different functionality; the catalogue will be consumed in different ways.' " I'm glad he said that, and wodner if he would add they are also only complements to visiting the real thing (for those who can).
The app is free in the Apple store, though when I checked today, there were no product reviews. It does not seem there were many takers, at least in the U.K. Let's see if Americans take it up.
My own feeling is that I don't think seeing this on an iPhone is much use, though perhaps the larger-screen iPad is.
Photo Credit: The Stone Hall at HH, courtesy of MFAH