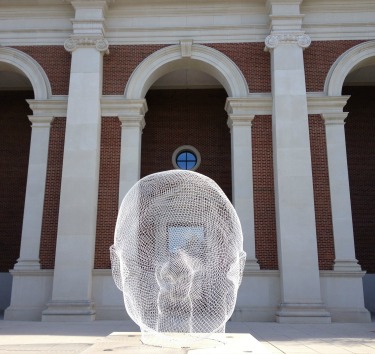 This is becoming an age of university museums: we've seen new buildings, renovated buildings, new programs tied closer to non-art courses, energetic directors with larger visions — I'm thinking of places like Michigan State, Yale, UCLA, Princeton, Harvard…  We've also seen controversy, of course: the Rose at Brandeis, for example. Yet some might argue that the Rose is stronger now for it; certainly more people value it; more people know of the Rose.
So when The Wall Street Journal asked me to go visit the Meadows Museum at Southern Methodist University in Dallas late last year, I was interested for that reason alone. I'd never been to the Meadows — aka "The Prado on the Prairie" — although it will celebrate its 50th year in 2015. I knew the Meadows' big ambitions — I'd already mentioned here, in 2010, that the Prado had forged a partnership with the Meadows, and I was curious to see how it had so far turned out. I also knew that it had just purchased a Goya, a portrait of his grandson that, though once owned by the legendary collector George Embiricos, and not seen publicly in more than 40 years, had failed to sell at Sotheby's a year ago.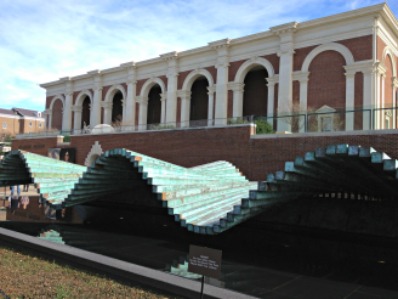 The result of my trip in is in tomorrow's WSJ — Spanish Meadows: A Cultural Conversation with Mark Roglan.
The short answers are the Meadows seems to be thriving, though attendance is just 50,000 a year — that's not bad for Dallas but I think it could do better. Much of the permanent collection was in storage while I was there, sent there to make room for a special exhibition, Sorolla and America, but the central gallery, jam-packed with paintings and sculptures hung salon-style, certainly offered interesting works and I saw some more in storage. The director, Mark Roglan, is certainly energetic.
I also liked the fact that the Meadows is collecting contemporary Spanish art — and I've posted two sculptures here, Calatrava (bottom) and Plensa (top), which struck me as the best I'd seen there.
I did not get a picture of that central gallery (I was concentrating on my interviewing there), but below is a view of the oval gallery on the first floor, hung traditionally.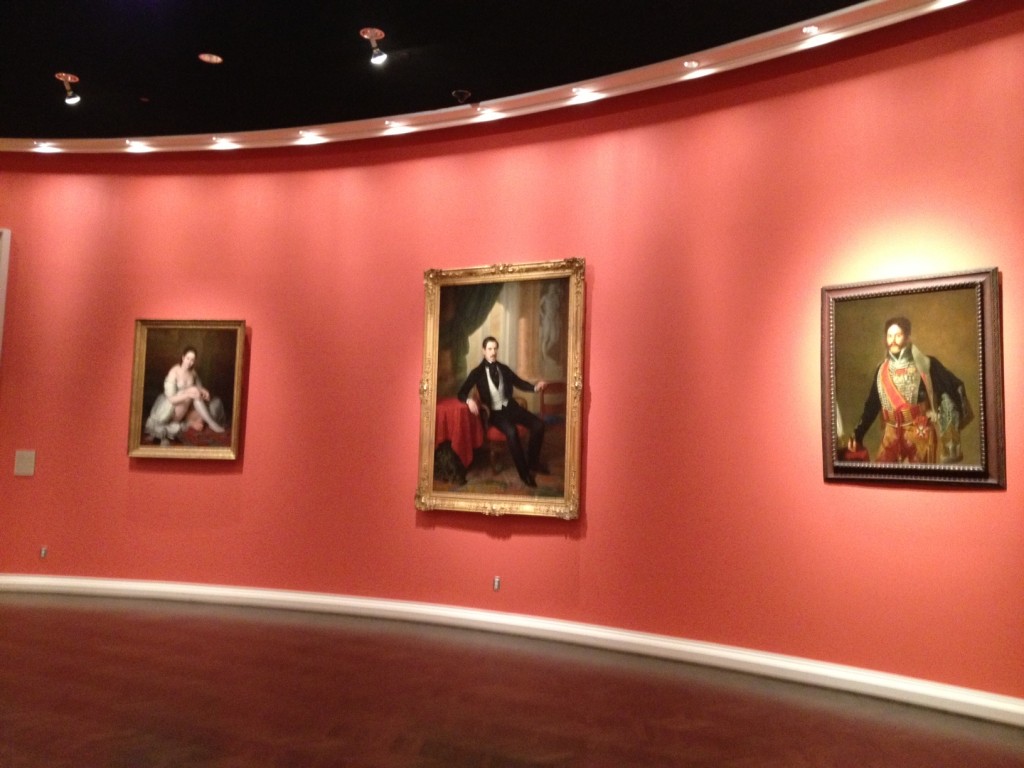 If you're in Dallas/Fort Worth — go.
Photo Credits: © Judith H. Dobrzynski