I rarely do this, but  several smallish but interesting things have happened in the museum world recently, so I've collected them in one post.
From the Frick Collection, three pieces of news:
Director Ian Wardropper has lured one of the Metropolitan Museum's* biggest stars, Xavior Salomon, several blocks south on Fifth Avenue to serve as chief curator; he'd been a curator in the European paintings department, "a prototypical and brilliant curator/scholar," as one source who knows him well told me, and formerly chief curator at the Dulwich Picture Gallery. More here.
The Frick's Center for the History of Collecting* has chosen the winner of the Sotheby's Book Prize for a Distinguished Publication on the History of Collecting in America — it's a team headed by Jennifer Farrell, the general editor, and essayists Thomas Crow, Serge Guilbaut, Jan Howard, Robert Storr, and Judith Tannenbaum. They collaborated on Get There First, Decide Promptly: The Richard Brown Baker Collection of Postwar Art. Details here.
The Frick usually closes at 6 p.m. (5 p.m. on Sundays), but to accommodate the crowds eager to see Vermeer's Girl with a Pearl Earring and the other paintings on loan for its special exhibition Vermeer, Rembrandt, and Hals: Masterpieces of Dutch Painting from the Mauritshuis, it will now stay open until 9 p.m. on Friday nights for that show. Better yet, thanks to Agnes Gund, it will be free on nine of those evenings, from this Friday until January 17, with the exception of Dec. 6 and Jan. 3, which are reserved for members.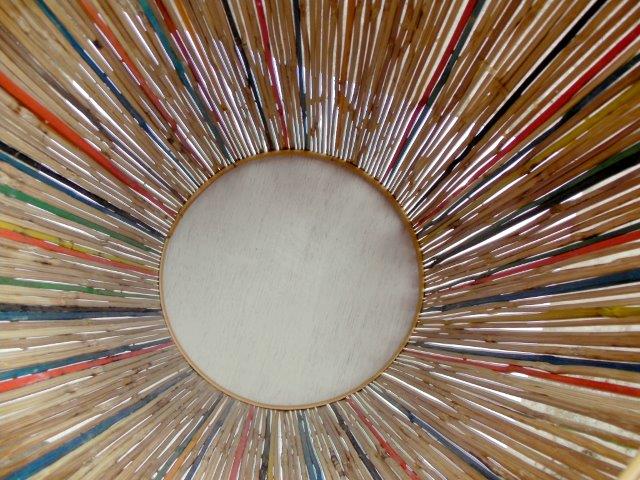 From the Dallas Museum of Art:
Speaking of free, the DMA recently received an anonymous $9 million gift. Of that, $4 million is unrestricted operating support for the DMA's free general admission program. The other $5 million will support the digitization of the museum's collection of 22,000 objects and the creation of a platform for free access to those digital images. In addition, the unnamed donor will give $2 million to match money the DMA raises, presumably in a one-to-one ratio, in the next five years. Details here. Now for pure conjecture on my part — I would not be surprised if this gift came about because DMA director Max Anderson went all out in fundraising last year in an effort to buy the recently rediscovered Leonardo, Salvator Mundi. He couldn't muster the rumored $200 million price tag, but he did amass pledges of a very sizable total, I've been told. Perhaps he has turned convinced one of those potential donors to support greater access to the museum.
And speaking of the Leonardo:
It's no longer available. It has been sold.  — or is in contract negotiations. To whom, I do not know. Again, pure conjecture based on rumors I've heard: it's going, or has gone, to a collector in Europe. Probably a private collector. Stay tuned to see if it is put on view in a museum.
Earlier this year, I saw a wonderful exhibition at the Met of work by Sopheap Pich, a Cambodian artist (images here), and now:
The Indianapolis Museum of Art has announced that it has commissioned an installation by Pich for its Efroymson Family Entrance Pavilion Series.  Titled A Room, it "will consist of nearly 1,200 bamboo strips, extending 40 feet from the atrium's ceiling to floor and occupying a 26-foot diameter circular space that museum visitors will be able to enter." Based on what I have seen so far, not just at the Met but online, Pich is destined for more acclaim and this should help spread the word about him. A rendering of the new project is above.
Photo Credit: Courtesy of the Indianapolis Museum