Tomorrow, the Freer-Sackler Museum* begins a crowdfunding experiment: it's asking for money between now and July 1 to help pay for an exhibition called Yoga: The Art of Transformation. The campaign — titled "Together We're One" — is supposed, in addition to exhibition expenditures, to raise money for exhibition-related web content, printing of the exhibition catalogues, and public programs (including a family festival).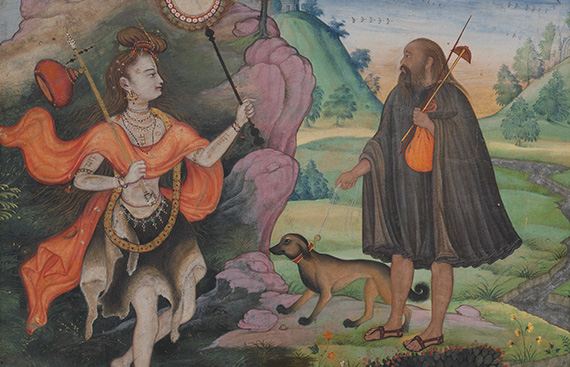 It's fairly obvious why Yoga, which opens on Oct. 19 and runs through Jan. 26, 2014, was selected for this trial. Billed as the "world's first exhibition about the discipline's visual history," it will present 130 objects borrowed from 25 museums around the world through the lens of a practice many people not necessarily interested in art are familiar with. The show will explore "yoga's philosophies and its goals of transforming body and consciousness, its importance within multiple religious and secular arenas, and the varied roles that yogis played in society."
Yet, through this unique window, viewers will see a broad sampling of Indian art.
"These works  of art allow us to trace, often for the first time, yoga's meanings across the diverse social landscapes of India," Deborah Diamond, the curator of South Asian art at the Arthur M. Sackler Gallery and Freer Gallery of Art, said in a press release.  "United for the first time, they not only invite aesthetic wonder, but also unlock the past-opening a portal onto yoga's surprisingly down-to-earth aspects over 2,000 years."
Why not try to add to the appeal by giving people a little stake in the show? Here is the explanation of the campaign on a website called Razoo, and here's the plan on the Freer-Sackler site. The funding goal is $125,000 — pretty steep.
About a year ago, the Hirshhorn museum used Causes.com to raise money to "launch "Ai Weiwei: According to What?" in our nation's capital." It set the goal at $35,000 and raise — get ready — a mere $555. Details here.
But two years ago, the Museum of Fine Arts in Boston raised more than $28,000 from texting and other small donations to buy Dale Chihuly's Lime Green Icicle Tower. Other museums have also used public appeals, though they've not always called them crowdsourcing.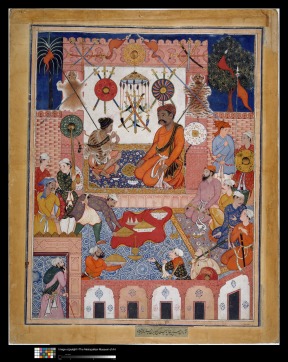 The Freer-Sackler is playing it smart. Givers are rewarded: I got a sneak peek at the website that will launch tomorrow morning (by the time you read this, it may be up — here), and it promises "Any donation, large or small, makes you a part of yoga history." Plus:
As a "thank you," your name will be added to the ever-growing digital plaque, which is displayed in the museum lobby. You'll also get to preview access to the beautiful digital catalogue of Yoga: The Art of Transformation, the world's first examination of yoga's visual history. Once the exhibition opens, you'll be invited to join us as a VIP at a special event at the museum this fall, along with yoga practitioners, scholars, art enthusiasts, and museum fans. Please look for your catalogue download and event invitation later this summer.
If you'd like to go further, you can become a Yoga Messenger — much like a brand promoter. Messengers will receive special materials they can use to make a video, blog or just encourage people to go. The reward? An invitation to a special event.
These campaigns can be successful, or they can be embarrassing — and the Freer is going a long way toward making its a success. And if it falls short, so what? Knowing where you stand with the public cannot really be a bad thing — it might prompt self-improvement.
We shall see how the Freer-Sackler does in about a month.
Photo Credit: Courtesy of the Freer-Sackler
*I consult to a foundation that supports the Freer-Sackler