Not going away for a summer vacation this year? There's a new tool from the World Monuments Fund* and Google that salves that wound. It's called the World Wonders website, and it takes you to some of the world's great places — all culturally significant sites — "through panoramic images, 3-D models, photographs, YouTube videos, and other information." You can travel vicariously.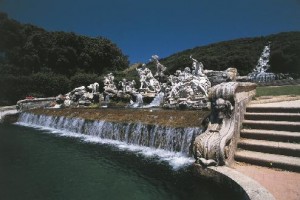 More than 130 sites in 18 countries are already up, and the WMF promises more to come. The project offers anyone anywhere in the world with access to the Internet an opportunity to view these sites and the ability to learn more about them.
Developing the site, Google deployed its Street View technology, which lets users navigate within destinations by moving their mouse, moving forward and backward, getting in close or panning pit. As MSNBC wrote a few weeks ago:  "Using the hand tool or on-screen compass, you can "walk" through the gardens of Versailles, amid ancient temples in Kyoto and along the waterfront in Cinque Terre, Italy. You can even walk inside the ring of megaliths at Stonehenge, something you're not allowed to do at the actual site.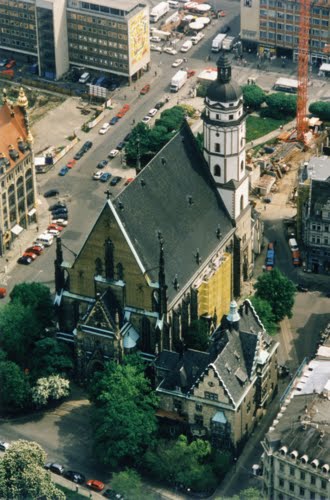 I explored a little — using Internet Explorer, not Chrome — and I like the way WW is organized: You can choose the site to visit by location (continent) or theme (gardens, palaces (a scene from the Royal Palace at Caserta, Italy is above right; and the Thomaskirche in Leipzig is at left), cities, historic sites, etc.).
WMF announced this in Madrid on May 31, but it hasn't received much attention or notice.
It should. The World Wonders Project — aside from being fun — is also an educational resource. WMF has also developed educational packages for downloading from the site, for classroom use.
The potential for this project, if it expands, is huge. Not quite a vacation substitute, of course, but…
Photo Credits: Courtesy of World Wonders
*I consult to a foundation that supports the WMF