When I was learning William Duckworth's The Time Curve Preludes, and even preparing to record the first dozen, I did not contact the composer. I didn't play for him, get advice, or even ask him questions about 2 or 3 notes that puzzled me in the printed music, a reproduction of Duckworth's handwriting. After the recording was released, I got an email from Bill, "I understand you've been playing my music…"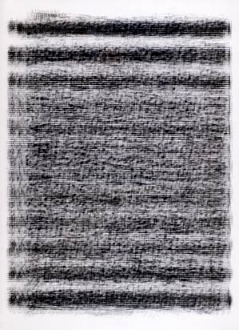 Classical players usually seek out composers for coaching. And I have played for Mr. Glass, or Mr. Cage, or Nico Muhly. Recently though, when Nico wrote a new solo piece for me I didn't play it for him in advance. He eventually heard several live performance recordings, and hasn't complained.
At Juilliard, and at New England Conservatory, I've helped students prepare music written by George Perle and Gunther Schuller and avoided having the composers hear the playing before public performances. Both Perle and Schuller liked the results, and both expressed the same thought: not being involved in rehearsals (that nonetheless yielded satisfying performances), suggested that their music would be OK without them in the future.
The idea that music can survive a composer's death is relatively new. (And I sometimes suggest an historic aberration.) If we acknowledge written music as a "text" then we will welcome multiple readings of it. And not privilege the reading of it by its scriptor! If a composer tells you how to play, you're not really allowing written music to function. A written piece achieves its identity as it is read, and heard variously by many people.