In Pennsylvania, at Bucknell University I had my first outing with Nico Muhly's new piano piece, Drones & Piano. Shhh — don't tell. This was a "pre-premiere." The premiere will take place at the Gilmore Festival on May 7. (The Gilmore commissioned the new piece.) I will play Drones & Piano in at least four public performances (Smith College, Holy Cross, Bucknell) before the "premiere." That makes sense, and it's duplicitous. Maybe Stravinsky and Nijinsky should have? Broadway plays used to be tested out-of-town.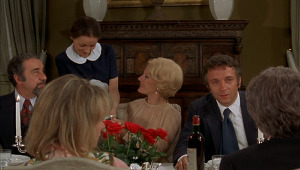 I was concerned about this first playing of the new piece at Bucknell, and concerned about some of the other music too. Pieces I hadn't played for years. It went off well.
There was a fee; small and commensurate with what I earned twenty years ago. I planned accordingly. I rented an inexpensive car (I was starting from Massachusetts) and arranged to pick it up at Logan Airport. Lots cheaper than renting in town. I drove to New York City, stayed in our apartment overnight, then drove on to Lewisburg the next morning. I might have flown, and rented a car in Scranton — but then, there goes the fee. The university put me up in a lovely guest house.
I hadn't really considered what it would take to get to Boston where I was due at noon the day after the concert. It's a 380-mile drive. I set an alarm for 4:20 a.m. I figured if I felt really tired, I'd change plans. But I seemed ok. So, I left in the dead of night, a few minutes before 5. (Leaving the scene of a concert in darkness always feels strange. Criminal?) Sunrise in the Poconos. It was a tiny car. Certain death if collided? Had to drive too fast. I kept recalculating my arrival time. Paced the trip accordingly. Managed to arrive back at Logan Airport before 11. Took the T to New England Conservatory, arriving in time for espresso and muffin before listening duties began at 12.
Such a sense of exhilaration. From the concert, from Nico's new piece, from the excellent atmosphere at the college, from six hours of fast driving, and from managing to keep almost the entire fee