The "reception" of a piece of music becomes part of its identity. Our performances, recordings, reviews, reactions, lawsuits, teaching, reflection, arrangements, remixes, appropriation — all of that is the piece, along with the text we started from. Famous music acquires a larger and larger, and more multiply-determined identity. Eventually, there are so many components that none of us can affect the whole very much.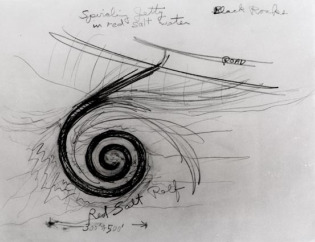 When I give the first performance of new music (I'm playing a new piano piece by Nico Muhly in May), my performance functions to begin staking out an identity for that music in public. Actors are said to "create" new roles. Immediately things begin to shift as my playing is heard, as I play again, or record. Nothing ever gets taken back.
With canonic music, no matter how significant we believe our insights or approach to be, we don't make much of a difference. The music is large — like a person who has lived a long time and for whom a few minutes represent only a small, small fraction of a life. In contrast, a few more minutes in a child's life significantly increase the whole.
Scripted music does continue to change, as it's played. Its identity is recentered, at an increasingly slow rate. How radically we depart from what has been done before in performing may be part of how far this recentering goes.
Does this explain Mannerism? As a style, or a particular piece of art becomes more and more familiar, an artist's assertion of personal voice (an attempt to recenter the piece, or school) may result in extremes. It is not exactly a wish to shock that drives Beethoven or Parmigianino — but the desire to be heard.