After a concert I played in Munich in May, there was a question-and-answer session. (I performed music written by Alvin Curran, Sylvano Bussotti, and Earle Brown.) One audience member asked if a performer of newish music still needs to study Chopin's etudes?
Since the pervasive use of photography by visual artists, the question arises in art schools: "Do art students need to learn how to draw?"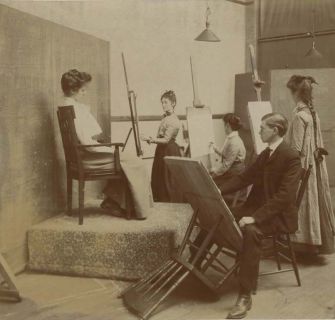 To the question in Munich, my immediate answer was that pianists in music schools still do study Chopin's etudes, and Liszt's, and Beethoven's sonatas. Whether this is essential to master the instrument, I doubt. It does influence (or skew) a basic sense of what music is. And, that resultant understanding of "music" is inclined to line, goal (teleology), and development.
It used to be that almost every player of the viola started out by learning the violin. For a few decades, this has been changing. Now, there are excellent violists who start their musical lives directly with the viola. Do they sound different?
What kind of music-making would ensue if the repertory pianists studied began with Stockhausen?