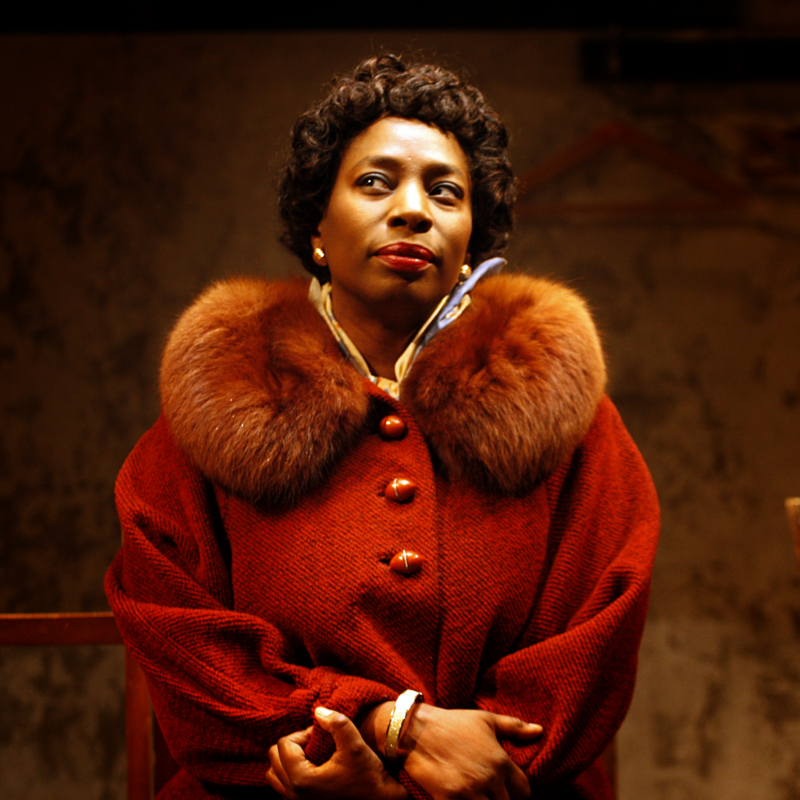 The ironing board has an iconic status in the history of British theatre. What became known as kitchen-sink drama was more properly ironing-board drama. In 1956, the originality of John Osborne's Look Back in Anger was not its frustrated hero mouthing off at an unhappy woman – so far, so drama – but that the central characters were a working-class man with strong views on Suez and a woman who, rather than looking soigné in a cocktail frock, was occupied with the ironing in their untidy flat. Amid drifts of Sunday papers and tepid gravy, Alison Porter's laundry regime suggested life as it was commonly lived rather than what Tynan described as the Loamshire fantasy of country house farce and melodrama.
In this sense the ironing board was a liberation. In another, a shackle. Alison – and later her friend Helena, who briefly takes her place in the household – do the ironing because Jimmy Porter doesn't. A woman's work, in the play, is to attend to her husband's monologues, sop up his insults, sooth his worries just as she smooths the creases. Despite all provocation, Alison doesn't slam the hot iron down and burn through Jimmy's shirts; she doesn't feel its weight in her hand and smack him across his misogynistic, goading chops. She just sucks it up, smooths it out – for such, even in the New Drama, is woman's burden.
But it wasn't only in Britain that ironing boards played a decisive role. Trouble in Mind is a long-neglected play by the long-neglected Alice Childress. In Britain, at least, the African-American playwright is due for reappraisal (as recently noted by Exeunt); the only work of hers I've previously seen is the one-act Wine in the Wilderness. The actor Tanya Moodie championed the 1955 play for a revival that has transferred from Bath to London's Print Room.
It's a superbly involving gathering storm of an evening. Wiletta (Moodie), after a long but unfulfilling career playing maids and mammies, is rehearsing a serious Broadway play. She'll again play a maid and a mother, true, but one at the crux of the drama. From the glimpses we see, it's a crass play of black life in which whites snare the best lines; a drama of solemn banality about violence and shared humanity. At the climax, Wiletta's character sends her son into the arms of a lynch mob – an action which Wiletta struggles to make sense of. Throughout this overwrought scene, the director isolates her behind an ironing board, frustrating her still further. Instinctive responses are diverted by laundry. Her complexity and ambiguity are ruthlessly ironed away.
Battle for integrity
I've lurked in a few rehearsal rooms – none as toxic as this, at least not while a reporter's present – but you never forget the hierarchy. Even the most consensual, collegiate director perhaps chooses not to exercise their authority rather than shares it. Childress nails the power play of rehearsal. Her director, played with coruscating entitlement by Jonathan Slinger, is a dictator in wunderkind clothing. He operates through spite and approval, goading his actors to find a 'truth' which is merely a convincing cover version of convention.
Wiletta aches to release the dramatic potential that mid-century casting continually denies her; but, as Moodie plays her, Wiletta's most detailed and committed performance is herself. Moodie's movement is astonishing – she shows us Wiletta constraining herself when she wants to roar, pushing down her centre of gravity when she wants to fly, embellishing every suggestion with a bobbing pantomime of self-effacement, because just standing still and speaking her mind is not an option. Moodie makes her a walking compendium of pay-me-no-mind: as if the expectation of disrespect has skewed her every sinew.
Wiletta gradually finds that she can no longer endure the pacifying toolkit that has kept her bobbing along in a faux-liberal profession – the roguish smiles, the merry laugh, the self-effacing wibble at the side of the stage. This trite Broadway script may not release her artistry or even her dignity, but she fights, at least, for her integrity. But whenever thought or emotion take her away from the ironing board, the director tuts and points and sends her back. In Laurence Boswell's richly layered production, Wiletta's battle for integrity becomes a battle to move beyond that damn ironing board. It ends in a brutally painful confrontation. The board becomes a symbol of passivity, of literally knowing your place. Wiletta is finally ready to leave it behind.
Couldn't find a photo with the ironing board, but photo of Tanya Moodie is by Simon Annand
Follow David on Twitter – @mrdavidjays