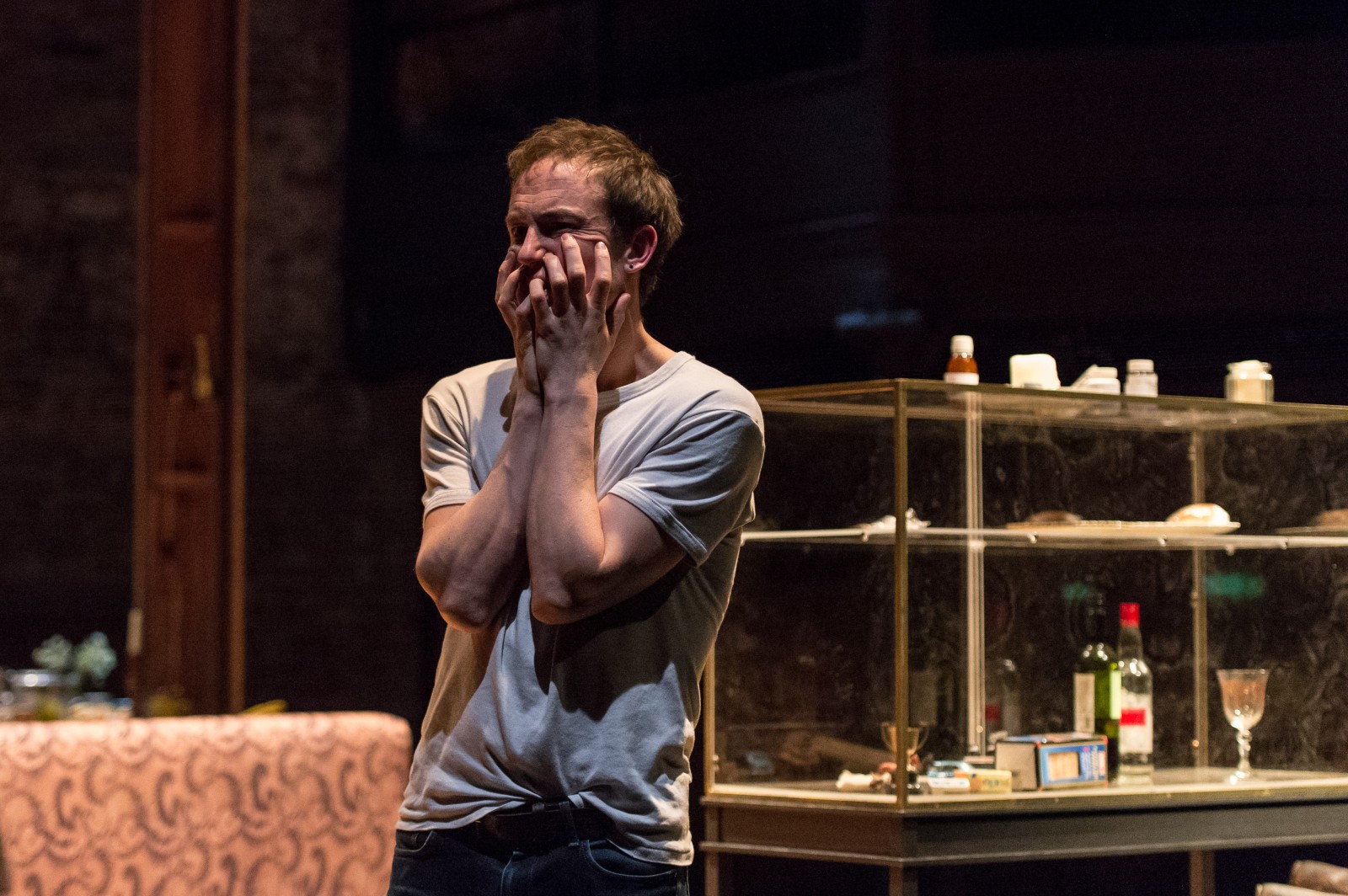 You might think someone who had spent a hefty proportion of their evenings in the theatre, at the movies, in front of TV dramas or news broadcasts of politicians might have a few ideas of what acting is about. But, like many audience members, I still consider it a little bit of magic. The alchemy of turning second-hand words into first-hand emotion.
You might also think that a theatre critic would spend much of their time writing about acting. Lights, sets, sound are all fine – but isn't theatre's core live humans doing human things while other humans watch? Yet the squeeze of print reviews often whittles descriptions of actors down to single adjectives. It's unfair, because that intangible connection between eye, ear, body and brain is the thrill of theatre going.
Bloody hard to write about though. No wonder we describe the set, parse the director's decisions. They're easier to isolate. Take Robert Icke's transfixing Uncle Vanya at London's Almeida Theatre. We can identify the production's distinctive choices. The anglicised names ("Uncle Johnny") and springy text. The slow-revolving stage that returns to its starting position over the course of each act – an apt metaphor for a situation that mills through stasis, develops yet doesn't seem to change. The thick wooden posts at each corner which, together with the Almeida's own thickets of iron pillars, means that all views of the stage are interrupted, all views of the action partial. Another apt metaphor for Chekhov's shifting perspectives and his niggling refusal of grand overviews.
Time's grind
All true. I relished them all, noticed that the production's measured length (three and a half hours) never dragged, felt time do its work and seem barely to move. The idea of actors moving through extreme emotion night after night often boggles me – how do they pulse that pain through the body every evening? Everyone in Chekhov's play registers at least a moment of stabbing extremity, but what they fear most keenly is flatlining. Boredom, desensitised and desiccated. Time's whirligig can be exciting. Time's grind is hard.
In Uncle Vanya I didn't – this is utterly subjective – believe much that Ann Queensberry said as the family's elderly nanny, but I believed everything she did: the tactful tea-ferrying and wool-wrangling. But everyone else did it for me. Richard Lumsden's lodger, hiding from his rage and inability to negotiate the world, temper periodically detonating like a mine in a rice pudding. Susan Wooldridge chilly matriarch, plumping her favourite cushion like a reproach, holding face and body in abeyance, even as her son cried out for a cuddle. Hilton McRae's professor, holding the firebrand within the old fart, made peevish by acclaim and mummified in tenure.
Seen from the inside
For the actors in larger roles, it's even harder to pin down what they do, except that you feel they've started from a blank page, seen their characters from the inside. It shouldn't be unusual, until you realise how rarely it's achieved. Each has a lumpy array of glitch and gesture that could be mannered eccentricity, but is more like an amateur poker player's tell. It's hard to play a character whom everyone describes – dismisses? – as beautiful. Vanessa Kirby makes Elena, the professor's young wife, fretful at that description. She scrunches up her face, mounds up her hair, gurns like Caitlin Moran at a photoshoot. It's as if she perversely relishes her klutziness, whether struggling out of her jumper or snogging like a first-timer. See? I'm not a doll. But, then, what am I?
As Sonya – the good girl, the always-described-as-homely girl – Jessica Brown Findlay also embraces and combats the description. She's notably snappish and bad-tempered – so might you be, if everyone constantly told you how kind you were – and her plaid shirts and yanked-back hair are a wardrobe of someone who has decided that practical wallflower is the only option. When she goes for more – rushing for a hug from her chilly father, hovering lovingly around the visiting doctor – it's anguish. Everyone notes her kind heart, but no one will meet it with kindness of their own. What's the point of warmth without reciprocation?
The men they hoped they'd never be
As for Paul Rhys and Tobias Menzies (pictured top by Manuel Harlan) as Vanya/Johnny and Astrov/Michael – each seems to have become the man they hoped they'd never be. Menzies' doctor is a visitor. Wherever he is, he's just passing through. He maintains a commentary of subvocal murmurs, winces and shrugs, always with the reaction shot, never wholly in the room. No wonder he doesn't notice Sonya's devotion. Late at night, drunk as a skunk, he pulls off his shirt and dances to Bowie with a whole-hearted disconnection from his own body: cranking his joints to ungainly angles, summoning soft flesh to slump.
And Rhys: longtime a tortured angel of an actor, now crumpled and human like the rest of us. Again, you couldn't predict his choices. The way his Johnny tries to go a-wooing but his inner satnav takes a wrong turning from Hugh Grant winsome to beyond fey: titters, arch deprecations, a bunch of blushing roses held stiffly as a gift but more convincingly mobile when weaponised against the sofa. His hurt is ugly, his pain is ridiculous. Which just makes it all the more painful. And how does Rhys make his pale face so blotchy under pressure? Even his blood vessels are method.
These performances make perfect sense but you could never blueprint them in advance. They hit home, but provide their own commentary. They aren't glamorous, but replete with humanity they're incredibly beautiful.
Follow David on Twitter: @mrdavidjays