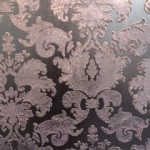 I'm currently in the enviable position of being able to hire a klatsch of topnotch arts critics to join my team at Colorado Public Radio, where I head up the new arts and culture bureau.
But finding good cultural commentators is proving to be very challenging. With the demise of the Rocky Mountain News and the shrinking of the Denver Post, many of the local critics have moved into other professions such as PR consultant and grade school teacher.
The few remaining ones seem to be overworked and underpaid. And as I look around the arena, I'm generally not seeing the sort of quality I'm looking for. Most of the styling is bland, the argument and analysis thin and lacking in focus, and hardly anyone seems interested in finding ways to connect what they're experiencing in the arts with people's lives.
As a theatre professional I had a chat with last night astutely put it, "the people who know about the arts and have a flair for commentary about it are the ones who are working in the arts. Unfortunately, they're not prepared to stick their necks out and be tough on their colleagues. Meanwhile, those who are out there writing about the arts without insider knowledge aren't producing compelling work."
Time and time again at arts salons I've been hosting with varied members of the arts community in the region, I've been hearing the same thing: We need good critical engagement with our work.
So I desperately need to rally my troops.
On the positive side, I've found one or two people in the realms of classical music and comedy who seem up to the task-ish. And the longtime movie critic at CPR is a good writer and has an authoritative on-air voice. That being said, I wonder if he'd balk at the task of covering the burgeoning local film scene, which is what I'd like him to do. It's easy to say negative things about Hollywood stars whom you don't have a chance of running into on the street anytime soon.
But overall, in the absence of a strong pipeline of quality commentators, I'm beginning to think that I'm going to have to nurture my own stable of critics from the ground up. Perhaps I'll have to raid the arts departments at the local universities for possible talent. We'll see.
I've started experimenting in this area by working closely with a prospective dance writer, a former ballerina who's developing a career as an arts journalist. She seems to have the right instincts. But I need to coach her quite intensely to get her to the right place.
And, why, after all, do I think this is worth all the effort? One of the core components of my mission as the head of CPR's arts bureau is to make Colorado culture — which currently exists mostly under the radar but is, I believe, ready to boom — part of the national and international cultural conversation.
This is much easier to do if I have smart and savvy critics who are willing to make a passionate case for high quality work and draw out its connections with our lives and what's going in the (arts) world at large.
On a final note, if you know of any talented arts thinkers and writers based in Colorado — or individuals who have the makings of greatness — please send them my way. I'm hungry for talent.