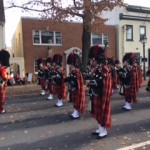 I've spent the last few days in Washington DC. Mostly, I've been here for meetings at the Mother Ship, NPR. But I've also been out and about tasting the sights and sounds of a city that has become dear to my heart over the past couple of years.
I'm going to share a few brief thoughts about the things I've been up to, arts-wise, in far-away DC over the past few days:
1. Roseanne Cash residency at the Library of Congress: It was a treat to hear Cash perform the songs from her forthcoming album in order, in their entirety, with her band. There are one or two lovely love songs in the mix. But the tracks all sounded the same to me. I could have done with a little more variance in tempo, at least. Still, Cash has a gorgeous alto voice, full of longing. And her band, headed by guitarist John Leventhal (who's also Cash's husband) played lyrically and with a good amount of swing, despite the constraints of the austere Coolidge auditorium. I wish I could have been around for the other two installments of Cash's Library of Congress Residency. On Friday she played with a bunch of her singer-songwriter friends; and on Saturday she had an onstage discussion with poet laureate Natasha Tretheway. I'm sure these two southern ladies would have had a lot to talk about.
2. Celtic pipers in downtown Alexandria: I've been thinking a lot about the pleasure of coming across what I like to call "Random Acts of Culture." It's always fun to plan a trip to the opera or the movies or a museum or whatever. But stumbling upon interesting art lifts the spirit in a way that no premeditated cultural event can. When I mooched over to Alexandria yesterday afternoon with a friend in search of lunch and a bit of consignment store shopping, we ran into a wonderful parade of pipe bands. There different ensembles, all dressed in full Scots and Irish regalia, played in turn and then merged at a cross-roads in the middle of town to make music together. The sidewalks were jammed with people. The bagpipes roared and whinnied. The tartan flapped. I was in heaven.
3. Great American Square Dance Revival at St. Stephens Church: A big old church in the middle of the Adams Morgan neighborhood of DC is the site of regular country dance meet ups. The place was packed and my friend Zach and I hoofed it for a couple of hours to the sounds of the Mostly Mountain Boys playing old-time tunes. What I love about events like this one is that the barrier to participate is so pleasingly low. It costs $5 to get in and you don't need any dancing talent whatsoever to participate. Plus it's a great way to meet new people and get to know old friends better.
4. Van Gogh Repetitions exhibition at The Phillips Collection: It seems obvious that anyone who wants to get good at anything needs to engage in lots of repetition of that activity. But this small but powerful show makes the act of repetition explicit in a fresh way by looking at how Van Gogh obsessively retraced specific subjects, looking for ways to improve them or otherwise see them anew. I found it exhilarating to be able to examine several different versions of the artist's L'Arlesienne and Postman paintings for instance, seeing how his brush stroke changed and colors intensified. The only challenge is getting away from playing the game of 'spot the difference' when you look at the similar canvases.