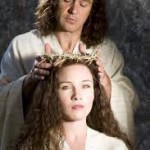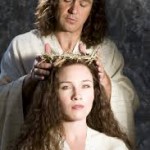 Mark Adamo's new work currently receiving its world premiere run at The San Francisco Opera, The Gospel of Mary Magdalene, is all about excavation. The metaphor of digging runs throughout the musically fecund work both explicitly and implicitly, reminding us in our age so obsessed with shiny surfaces, to look below for meaning.
The story, which seeks to reinstate the controversial and oft-derided Biblical figure of Mary Magdalene as a key player rather than marginal nobody in the life of Jesus, is framed by an archaeological dig.
As a group of archaeologists at the site sing about their desire to discover deeper truths about the Biblical past through finding evidence that supports new truths that lie embedded in the earth, so Adamo's powerful musical score, coupled by nuanced and moving performances from the cast — the American mezzo soprano Sasha Cooke is particularly mesmerizing in the title role — serve to take us beyond the merely shallow.
If Adamo's extensive scholarship on Mary Magdalene makes the narrative feel a little bloated and over-mined (scholarly footnotes even appear in the libretto), the composer's straight-to-the-heart use of language and engulfing musical sonoroties force the listener to become deeply involved in the characters' stories.
The fact that some of the arias feel like show tunes, complete with soaring melodies and lots of sentiment, easily draws listeners in. But there's nothing easy or superficial about Adamo's writing. The use of instrumentation creates constantly surprising timbres and the restless harmonic landscape undercuts the fluidity of the lines to make us understand that there's more going on in each scene than surface texture.