Saxophonist Chico Freeman, a third-generation Chicago jazzman, live-streams his new international band from Zurich on Saturday 2/27 at 2:30 pm ET, and I moderated their Zoom talk of coming together for the first
time in person — a rarity over the past 10 months — with Carine Zuber, artistic director of Moods Digital, as part of their three-day residency.
The perspective and genuine high spirits at getting to collaborate in physical proximity of these extraordinary musicians — besides Freeman, the UK-born four-mallet vibes/marimba player Jim Hart, Tunisian progressive oudist Armine M'riama, Canary Islands percussionist Alberto Garcia Navarro, Swiss bassist Emanuel Schnyder and drummer Luigi Galati — during a break while they're working up new material for a challenging concert, adds another dimension to the thoughts about online programs and performance voiced by the dozen jazz people in my previous post with two Zooms on how jazz has faced down the virus, often by going online, difficult though that's been.
(For another example of winning the battle: Chicago boogie and blues pianist Erwin Helfer, who I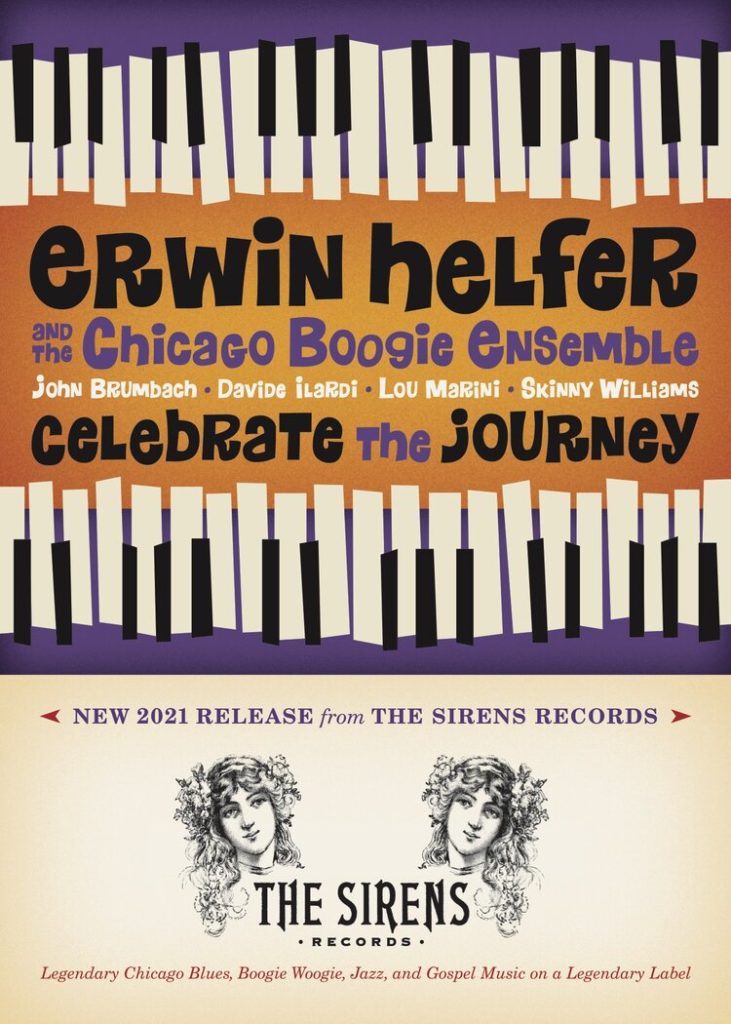 blogged about in August re his pandemic-related psychological breakdown, hospitalization and recovery after shock treatment, celebrates his 85th birthday and new album release tonight, Feb 27, with his socially-distanced band webcast live from Evanston's Studio 5, thanks to The Sirens Records).
But back to Chico Freeman, whose C.V. starts with his being the son with Chicago legend and NEA Jazz Master Von Freeman (nephew of guitarist George and drummer Bruz, grandson of a pioneering black Chicago cop who was pals with Louis Armstrong), then opens to: composition studies at Northwestern University as well as in the early AACM with Muhal Richard Abrams, Fred Anderson, Adegoke and Iqua Colson; journeying with the midwest's hottest blues and R&B bands; blazing through New York's disparate scenes — avant gutbucket, Young Lions, loft and Latin jazz, what have you; creative associations with Dizzy Gillespie, Elvin Jones, McCoy Tyner, Jack DeJohnette, Paquito D'Rivera, among many others;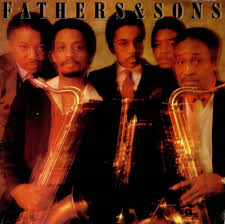 recording with his dad and Wynton and Ellis Marsalis; decades now as a leader of independent projects, like his previous project for Moods, the gospel steeped Voices of Chicago.
Freeman originally intended to call his new group "Concepts in Jazz and Afro-Cuban music" and that still almost covers it, except with these individuals' evocative and virtuosic approaches to saxes, oud, vibes/marimba/keyboard and multi-culturally sourced hand-drumming, plus a practiced rhythm team keeping it together, it's more that Latin jazz, Jazz-Latin music, or any portmanteau fusion. Watch the performance to see and hear how their ambitious project is realized. If you missed it, try Saturday night at 8 pm CST on:
https://stepnorth.com/sndtv
https://stepnorth.com/wfsn-tv
https://stepnorth.com/lifestreamingmoments/live
https://www.twitch.tv/jnancejr
https://www.youtube.com/watch?v=dS6lFIxCIOc
and a variety of StepNorth DTV affiliates.
As for the venue support: As Carine Zuber explained on our Zoom call, the progression of some presenters from ticketed in-person events to digital distribution of concert videos, live-streamed or not, preceded the pandemic.
She cited a colleague whose foresight in 2017 led Moods to acquire top quality recording equipment and begin webcasting shows staged before actual people (!), offered also to remote viewers on a subscription basis (they say they have a revenue sharing agreement with performers that assures post-livestreaming income).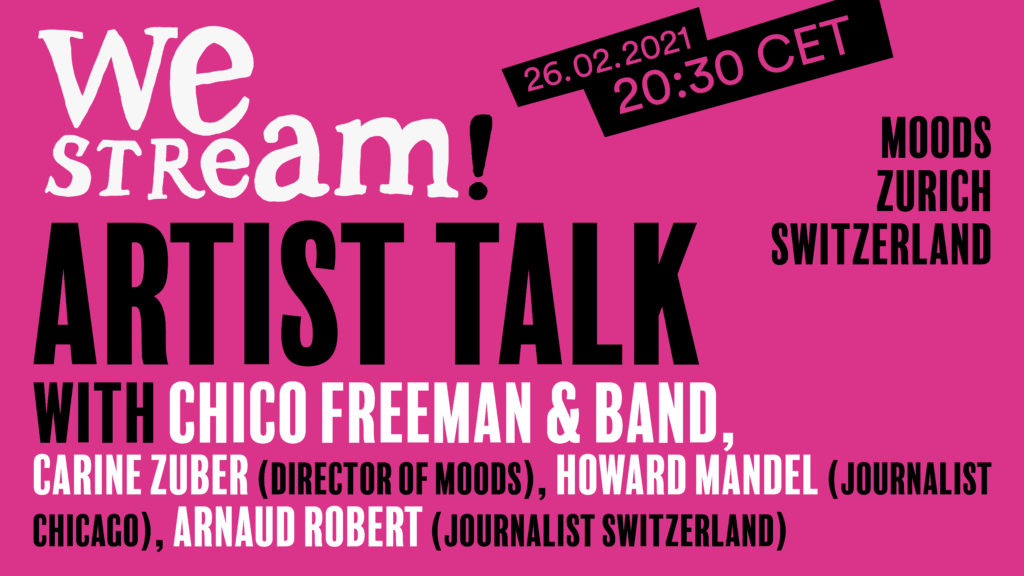 "When the pandemic came, we continued producing live-streams, but without the audience. The feeling of the streaming without an audience is not the same as a concert with audience," Zuber concedes. "Something is missing. It's cool that in spite of the pandemic we can follow livestreams, but it will never never never replace a real concert and the physical emotion you can feel being there in the same room!"
But it is cool that in spite of the pandemic we can follow livestreams. And imagine if in the 1950s Monk, Mingus, Roach, Rollins, Dolphy, Coltrane, Miles, Ornette, Cecil and on and on had been documented as fully as the global generation of musicians trying so hard to play and be heard today.