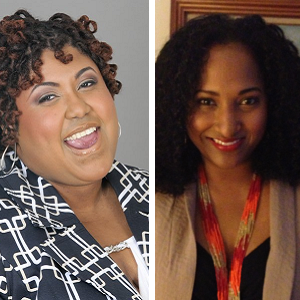 This week we will be featuring conversations with leaders working in communities. Monica Montgomery is a cultural entrepreneur launching the Museum of Impact, a social change museum that will explore activism, altruism and advocacy through a creative lens. Kristina Newman-Scott currently works as the Director of Marketing, Events and Cultural Affairs for the City of Hartford. She is working on developing a systematic approach to integrate artistic practice into strategic municipal planning and project development via the artist in residence model. Both are Creative Community Fellows. The following is a recounting of what they learned from their conversation.
Our Presence is a Present: Creative Placemaking
By Monica Montgomery and Kristina Newman-Scott
Our daily grind is unceasing, ever moving, people shifting, sliding, jockeying for position, trying to uplift themselves and others in the process. Working, living, serving and playing in the major metropolitan tri state area that is New York, Connecticut and New Jersey is the stuff of legend. It is equal parts raw creativity, eclectic energy, overwhelming diversity and personal agency. Culture is idolized in the big city, but everyday community, not so much. We envision culture and community as cousins. Our community is the layers of life we are invested in, the extension of our everyday, the inner circle in our minds that is expansive and inclusive, somehow blending the familiar with the far-fetched, the proximity of ideas, interests and culture, together in its colorful web.
We cultural entrepreneurs, speak for the people and their potential; spurring artists, dancers, singers, actors, poets, performers on to higher heights, curating cities, fostering dreamscapes and in the process cross pollinating factions, adding contextual richness and advocating for funds, press, support, buy in for all who know they need it or not. Cultural entrepreneurship has become a pursuit of intentional idealism, keeping in mind community, arts and how they both can intertwine and grow together over time. As a cultural arbiter you transform into an activist by default, from grappling with bedrock issues of poverty, homelessness and education, then spinning society's concern around that. All the things that are extremely important, can be viewed through an artistic lens, using creativity as a catalyst to address pressing issues and inequities and start citywide dialogues around cause, effect and proposed solutions.
Creative placemaking has become so commoditized as a mode of influence, securing the backing of major foundations and corporations that have millions and millions of dollars to invest in it, because they've recognized (like we have) that it's all about coming together to create destinations, to create places in our community where culture and quality of life flourish. Of late everyone wants to infuse arts and culture into everything, because it seems the politically correct thing to do. Ultimately that's good for corporates bottom line and by default it become a triple bottom line for the community. In a strange way, it works for the very people that used to be disenfranchised. Now the starving artist, the Title 1 school, the youth dance troupe or local arts non-profit can be paid and praised for their works, and invited for residencies artist talks, teach in, workshops and receive international acclaim from the communities they are from and that they serve.
As creative place makers we take a curatorial approach to activate spaces. Trying to inspire and energize people in the community. Lending support to activities and projects that wouldn't happen with our presence and input. Our presence is a present. Creative place making now represents a large span of activities, it is a set of actions, an intentionality, a strategy, an event series, a commissioned piece, a cultural tourism buzzword, a feeling you get when surrounded by artistry, culture, innovation and wonder. It's zen for the disenchanted who need a dose of flavor to shake up their day, an Rx of variety as prescribed by the artist to the masses and multitudes.
The genesis of creative placemaking is old as time. Cave drawings, Pyramids, Stonehenge, Hanging Gardens, Coliseum's, Bustling Marketplaces, Temples and hallowed halls, all endeavoring to capture and curate the beauty and vibrancy of a place, a kingdom, an ethnic group, highlighting its uniqueness, and giving it the stamp of approval – making it an eternally awesome place, that stands the test of time. The wonders of the world were the original place makers. Our test as cultural entrepreneurs, is to see if our own individual or organizational placemaking efforts are tried and true enough to last and linger as places of divine inspiration, personal reflection, natural beauty and creative aesthetic, that future generations can enjoy, interpret and add value to. May the odds ever be in our favor!