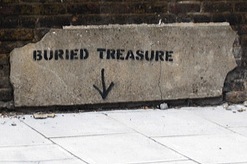 Expertise and passion are essential for the creation and presentation of art.
At the same time, expertise and passion can be roadblocks to reaching communities. They separate us from those without them and make communicating difficult. It is a challenge for the passionate expert to understand those who do not share his or her knowledge and point of view, and it requires almost superhuman effort for the expert not to be seen as condescending. This leaves us with a dilemma, especially when it comes to the task of engaging with our communities.
We live in a time when artistic expertise and passion are little understood and far too little appreciated. This is also a time of great economic, demographic, technological, and social obstacles to the sustainability of arts organizations. Whatever the truth is about valuing of the arts in the past, today's landscape is not a nurturing one for the arts industry. It is in our own self-interest to learn and practice humility.
And there is much about which we can be humble. While we are experts in things artistic (at least in the cultural traditions with which we are familiar), not a few of us are clueless or less than "clued" with respect to the interests, needs, and modes of operation of communities outside the arts. This is why community engagement is so dependent upon collaboration with individuals or organizations external to our field. We provide the arts savvy; they provide understanding of and access to the community.
A bit of humility goes a long way in establishing relationships. It also supports the attitude of service that is the core of a revised vision of the arts mission. (The Metamission of Arts Institutions; Examining the "Mission Model")
But a sense of humility must be systemic. It can't be outsourced. As Trevor O'Donnell said in a tweet last summer, "You can't create a humility dept. and hire low-level staffers to do it." (I warned him I would steal this.) This is true of engagement specifically and of humility more generally. It must be an organizational principle at the mission level.
Think of it like this. The championship professional sports franchise is very, very, very good at what they do. Some teams and individual athletes may think that their abilities make them superior to the minions that surround them and, in a society that values athletics as much as ours does, they can get away with it to a degree. But most (though granted not all) of the ones we admire we appreciate for their well-grounded awareness that athletic prowess is only one relatively small element of what it means to be human; some even have a sense of humor about it.
Our society is not, today, predisposed to give the aloof artist or arts organization the benefit of the doubt. In a time when expanding reach is critical, the first tool that needs to be mastered is the skill of relationship building. The foundation of that is humility.
Engage!
Doug
Photo: Some rights reserved by topcitybird