Jane Remer's Cliff Notes:
Problem: The Arts Are Dwindling in Our Schools. Especially opera.
Solution: The Metropolitan Opera to the Rescue???
 "Here I go again
I hear those trumpets blow again
All aglow again
Taking a chance on love" —Ethel Waters singing in the great movie, Cabin in the Sky
I am a passionate opera/music theater fan. I go to hear and see all varieties of the art form. I have worked with and for the New York City Opera, the Met Opera Guild for years, spent much of the 80's at the National Endowment for the Arts as a field evaluator, panelist and finally researcher. I traveled for them for several months throughout the country, identifying the new wave (then) of theater as well as opera companies developing new and innovative music works using treasured theater "out of town tryouts" to finally arrive at a product worthy of investment and performance. Those are a few of my opera/mt creds.
Today I received a letter from Paul Corn, Assistant Principal, Arts, at the Susan E. Wagner High School in New York City. It came in a Met Opera envelope. Here is an AP pleading with me to send money to the Metropolitan Opera (not the Guild and its educational program) so that more students can see The Met: HD Live in Schools. He assures me kids are benefitting, transformed, some even led on new career paths, such as theatre design in college. He is shilling for the Met!
Accompanying this letter is one from Deborah Voigt, one of our better Wagner interpreters, who makes her pitch for me to send money to Live in HD because the in-school program has expanded to include 25, yes, twenty-five school districts across the United States, "making opera more accessible to students, particularly in underserved populations.  TWENTY FIVE SCHOOL DISTRICTS!….Do you know how many school districts there are in the US? About 14,000 or so.  And Corn and Voigt are urging me to send them money for New York!
Mind you, I think the HD quality is exceptionally good, but opera is at least a three-dimensional experience, and as good as the films are, they are still two-dimensional reels with voices and orchestra separated from viewers by a screen and ecology.
I want every child in every one of our school districts to have music theater experience in the school day, in the community, where it is much more accessible and thrilling…where it goes beyond "exposure" and a one-off. Will we ever learn and accept that the arts are worthy of long and deep study in our schools for all sorts of cognitive, social, emotional and aesthetic reasons?
What I am most incensed about is that people who should know better are just skipping over the necessity of professional music teachers reaching all our kids, every day, with the help of classroom teachers and artists who can give the art form depth and presence.  And that these people are asking the "rich" donors to the Met to put their money in a nice, safe, but still not authentic experience of trumpets blowing and love songs ringing out and choking you up with tears at the beauty of the human voice trained to sing right through those blasts….
Meanwhile, the number of arts educators dwindle in our public schools.
Jane Remer
November 7, 2011
JANE REMER'S CLIFFNOTES We are at another rocky precipice in our history that threatens the survival of the arts in our social fabric and our school systems. The timing and magnitude of the challenges have prompted me to speak out about some of the most persistent issues in the arts education field during the last 40 plus years. My credo is simple: The arts are a moral imperative. They are fundamental to the cognitive, affective, physical, and intellectual development of all our children and youth. They belong on a par with the 3 R's, science, and social studies in all of our elementary and secondary schools. These schools will grow to treasure good quality instruction that develops curious, informed, resilient young citizens to participate fully in a democratic society that is in constant flux. I have chosen the title Cliff Notes for this forum. It serves as metaphor and double entendre: first, as short takes on long-standing and complicated issues, and second, as a verbal image of the perpetually perilous state of the arts as an essential part of general public education. I plan to focus on possible solutions and hope to stimulate thoughtful dialogue on-line or locally.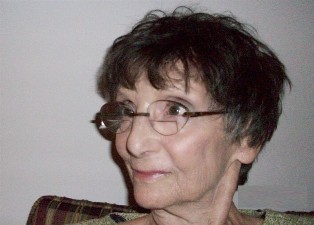 Jane Remer has worked nationally for over forty years as an author, educator, researcher, foundation director and consultant. She was an Associate Director of the John D. Rockefeller 3rd Fund's Arts in Education Program and has taught at Teachers College, Columbia University and New York University. Ms. Remer works directly in and with the public schools and cultural organizations, spending significant time on curriculum, instruction and collaborative action research with administrators, teachers , students and artists. She directs Capezio/Ballet Makers Dance Foundation, and her publications include Changing Schools Through the Arts and Beyond Enrichment: Building Arts Partnerships with Schools and Your Community. She is currently writing Beyond Survival: Reflections On The Challenge to the Arts As General Education. A graduate of Oberlin College, she attended Yale Law School and earned a masters in education from Yale Graduate School.