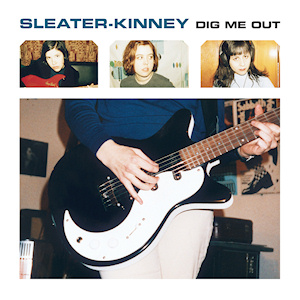 [contextly_auto_sidebar]
IF you live long enough and write for a living, there's a pretty good chance you will end up "curating" — to use the current term – your own youth. That's what happened to me when I tried recently to make sense of where "alternative" or indie rock was 20 years ago today.
I see it as a cultural high point, and its making — as well as unmaking — remain fascinating to me. Still, the process of historicizing the music of my 20s (esp for younger readers) was strange indeed.
Our sense of popular culture, especially the bits that unspool while we are young and impressionable, is always bound up in part with our personal stories. In my case, I graduated college a few months before Nirvana's "Smells Like Teen Spirit" exploded all over the radio, inaugurating the indie heyday. By 1997, I was nearing the end of my 20s, and ended up moving from New England to California.
The albums that came out that year — Built to Spill's Perfect From Now On, Sleater-Kinney's Dig Me Out, Elliott Smith's Either/ Or, and those are just a few from the Pacific Northwest — showed the indie tradition maturing in a pitched, exciting way. Belle and Sebastian has just released its US debut, and Pavement was still at its height. For the first time, music of my generation, and not late-Boomer bands, dominated my listening. And then it all started to fall apart.
Here is my new piece in Vox.
And here is a song from one of my favorite albums of 1997.