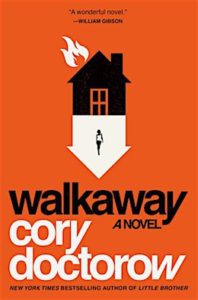 [contextly_auto_sidebar]
THE other day I hung out with Burbank resident and globe-trotter Cory Doctorow, who is a cult figure with a very large cult. We talked mostly about his new novel, Walkaway, which is intellectually fascinating and really moves.
Will try to fill in this post a bit for now, but here is my LA Times profile.
I will point out that obvious that I find him a bit optimistic re creative-class/ technology/ copyright issues, but he's smart, informed, and formidable at the very least.