[contextly_auto_sidebar]
FOR weeks now I've been meaning to write about the poorly named film La La Land, which has drawn acclaim but also divided audiences, and produced a decidedly split response within the jazz world.
Hoping to get to that today. I really loved the movie, for what it's worth.
A lot of people I trust disliked or hated it.
But starting today it becomes very cool/ intellectual/ contrarian to say, "I always hated La La Land."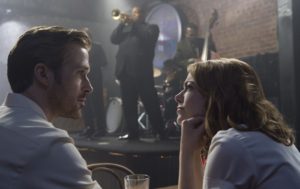 A belated happy new year to readers of CultureCrash.